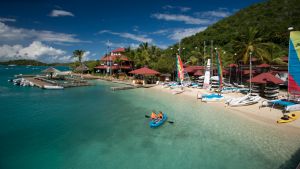 Sailing a charter yacht in the British Virgin Islands is a lot of fun for a family, a real adventure that everyone can participate in. But savvy repeat charter clients know that at some point during the cruise it's time to let the kids get off the yacht and enjoy a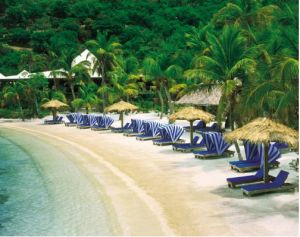 dedicated beach day.
The Bitter End Yacht Club (BEYC), on the North Sound of Virgin Gorda, is beautiful, remote and protected, 12 miles from Tortola and an excellent choice, welcoming charter yachts and offering great activities for both the kids and the adults.
BEYC has a watersports fleet of over 100 boats, small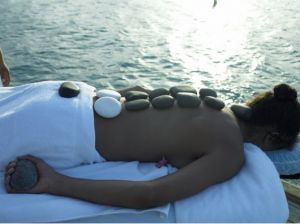 keelboats, kid`s training boats, kayaks, and Stand Up Paddle boards. Kids might enjoy Optimist or 420 sailing dinghies, while parents might take a Laser for a workout, and everyone can enjoy the Hobies.
Expand your knowledge by taking a course at BEYC. For non-sailors the Bitter End offers a Sailing 101 (half-day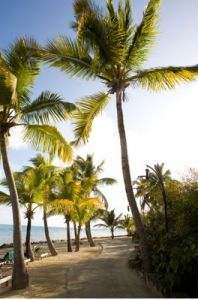 course) ideal for the novice who wants to learn the basics. For experienced sailors there is a Racing 201 Course that can prepare sailors for competition in the Sunday Regatta and Tuesday afternoon `Beer Can Racing.`
For the parents in need of quiet time away from the kids, BEYC has a very highly rated spa that offers a variety of treatments, as well as yoga and meditation sessions.
Follow these links for comprehensive information on Family Sailing Vacations – Chartering a Yacht with Children, Charter in the British Virgin Islands, BVI 7 Day Sailing Charter Itinerary.