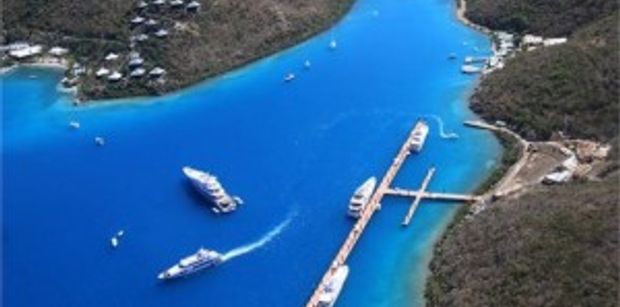 The Yacht Club Costa Smeralda Marina (YCCS Marina) was recently inaugurated in North Sound, Virgin Gorda, British Virgin Islands. This magnificent property was designed as a facility for megayachts, their owners and charter guests, and provides a very private and exclusive destination for high profile clientele.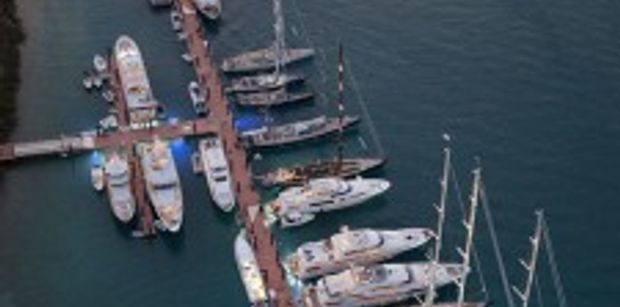 Location is a critical consideration for superyachts that have unique requirements of size, and suitability. Facilities have been extremely limited, particularly in the British Virgin Islands where no facilities existed on Virgin Gorda prior to the construction of YCCS. The world-class marina is protected from prevailing winds, ocean swells and surges, and offers 38 slips for yachts up to 328 feet in length with a maximum 30-foot draft in a naturally deep location.
The YCCS Virgin Gorda draws the international sailing and yachting
community to enjoy top-level international sailing events such as the Superyacht Regatta & Rendezvous that took place last month. Amenities at YCCS VG include the full service marina, several docks, provisioning services and shops. YCCS is scheduled to be fully operational by December.
To assist you in planning your luxury yacht charter vacation please view our Virgin Islands Luxury Yacht Charter Itinerary, which includes highlights of Virgin Gorda.