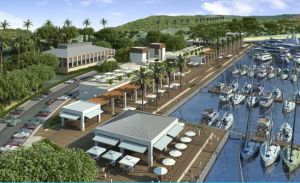 Karpaz Gate Marina promises to offer an exciting new Mediterranean destination on the northeastern part of the island of Cypress. Karpaz Gate Marina will be the first luxury yacht marina in the Turkish Republic of Northern Cyprus, adding a new dimension of history, culture and adventure to a Greek Isles yacht charter itinerary.
Karpaz Gate Marina is scheduled for completion in May 2011 and will offer berths for 300 yachts, including 16 for superyachts up to 215 ft. Construction has already been completed on double breakwaters that provide a sheltered harbor that is easy to navigate and facilitates mooring. In addition, a drydock facility sprawling over 200,000 square feet and various marina buildings are under construction.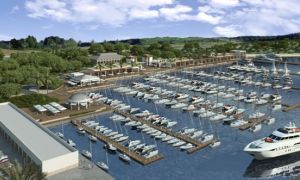 Karpaz Gate Marina plans to be more than a safe and service haven for yachts. The development plans include two world-class resorts with gourmet dining, full service spas, concierge services, a commercial promenade and a casino. As an incentive to yachtsmen, and to celebrate construction progress, the owners of the marina are offering a limited number of trial berths, free of charge, for periods of up to one year.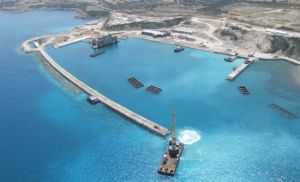 Northern Cypress is a picturesque island of rugged slopes descending to clear blue Mediterranean waters. Historical tensions between Greek and Turkish populations, which resulted in the partitioning of the island, have also resulted in a fierce dedication to tradition.Tourism is an important source of revenue and the preservation of historical sites, costumes, cuisine and handicrafts make Northern Cypress a unique yachting destination.