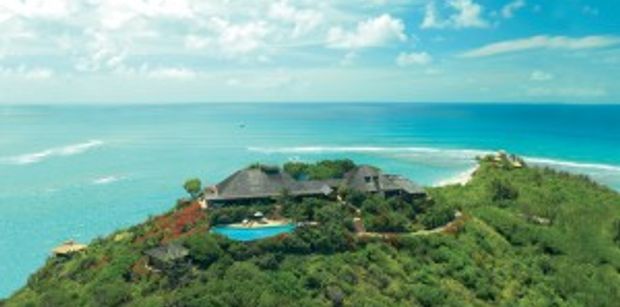 Sir Richard Branson's Necker Island is an entire island with superlative facilities generally hired privately or by an individual group. Family Fun Weeks offers a rare opportunity for families to book rooms individually and share the island with others. This stunning 74-acre island with all-inclusive resort facilities offers a great opportunity to have some fun with the kids and awaken your inner child. Necker Island is a fabulous way to extend your yacht charter vacation with an island stay of three, four or seven nights.
Kids will delight in boat races around the island, grand slam tennis tournaments, beach Olympics with egg and spoon races, or somersault competitions from the aqua trampoline into the sea. In the evenings, little kids are whisked away for their own evening adventures, complete with Pirate of the Caribbean treasure hunts, where the big kids can pillage their own chest of buried treasure during a beach BBQ feast.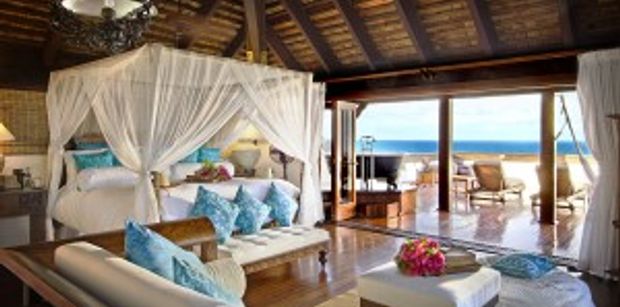 The impeccable staff of 60 pampers guests with everything from exotic cocktails and extraordinary meals to relaxing massages. Whether your sport of choice is windsurfing, kite surfing, snorkeling or fishing an expert team of instructors are always on hand to help perfect skills at any level.
Necker Island is an exclusive venue with limited reservations. Contact the yacht charter professionals at Boatbookings.com now to make reservations for an incomparable sail and stay Caribbean vacation. Please see also our Yacht Charter BVI Guide for further information about the BVI and our BVI Attractions Guide for additional great things to do while in the BVI!
Photo Credits: Virgin Limited Edition