Lerins Islands Charter Yachts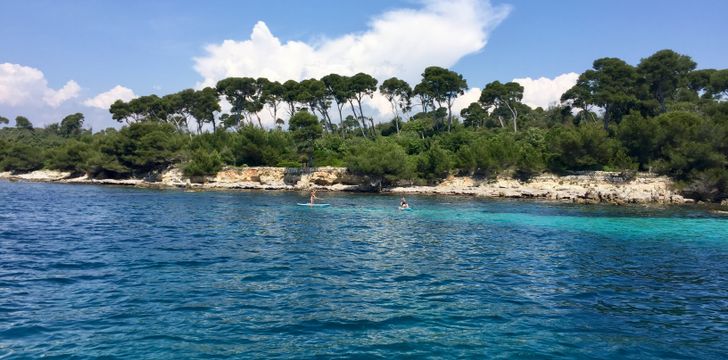 The Iles de Lérins are two large islands that lie just off the coast of Cannes. Ile Sainte-Marguerite is the larger island and is covered by a pine and eucalyptus forest. There are a few cafes and restaurants, and history buffs can visit the cell where the Man in the Iron Mask was imprisoned. The Lerins islands are easily accessed from Cannes, being only a 15 minute cruise from the Old Port - perfect for a Day Charter if you want to make the most of your time by swimming and trying out the water toys!
Ile Saint-Honorat, just south, has a Cisterian abbey that still produces a local wine. The passage between the islands is a popular anchor point for many of the yachts of the region, and a great place to stay for the night if you've been visiting Cannes or Antibes.
Cannes is a fantastic place to experience a day charter, if the sun is shining and the water looks inviting get in touch and we can sort something out for an unforgettable day in the French Riviera. Have a look at an itinerary between the French and Italian Riviera, for more variety and activities along the coast!
Anchoring between the islands offers great swimming, useful protection from the wind, and a fabulous view of the sunset over the Esterel.
Other Articles of Interest
Charter destinations