South Belize 10-Day Crewed Catamaran Itinerary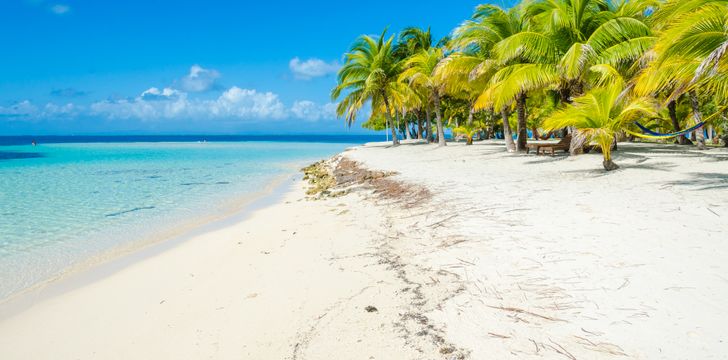 South Belize 10-Day Crewed Catamaran Itinerary - Explore Goff's Caye, Man-o-War Caye, Tobacco Caye and Placencia on your Belize Crewed Catamaran Itinerary
---
Overview
Embark in Belize City and explore some of the best snorkelling and dive sites found anywhere on the Mesoamerican reef. You will benefit from gentle tradewinds as you hop from island to island to the next, sampling the very best that a Belize yacht charter has to offer. This 10-day sample Belize crewed catamaran itinerary would also be suitable for visiting motor yachts and bareboat catamarans. 
---
Day 1 - Belize City to Goff's Caye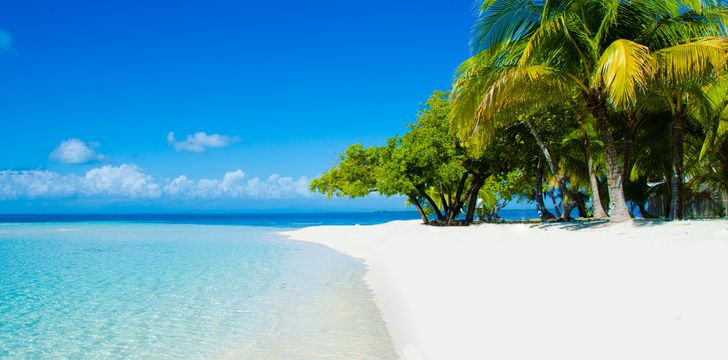 Embark in Belize City and get comfortable onboard your crewed catamaran. You are guaranteed a warm welcome on board by your crew. In the afternoon, set sail for Goff's Caye which is the definition of a picture-postcard destination. This stunning Belize sailing destination sits on top of the barrier reef so get ready for spectacular snorkelling, or simply relax on the nearby sandbar with a cooler of the local Belikin beer. Goff's Caye is the perfect anchorage to get settled onboard and experience your first Belize sunset.
---
Day 2 – Goff's Caye to Bluefield Range
Enjoy a hearty breakfast of American pancakes and fresh fruit platters to build your strength for the day ahead. Set sail past Rendezvous Cay and drop anchor at Bluefield Range, the perfect spot to kayak or paddleboard through the mangroves to take in the spectacular wildlife. Keep your eyes out for the local manatees and don't forget to take your fishing gear to see if you can catch a snapper for dinner. Steam it, grill it, BBQ it, it doesn't get much fresher!
---
Day 3 – Bluefield Range to South Water Caye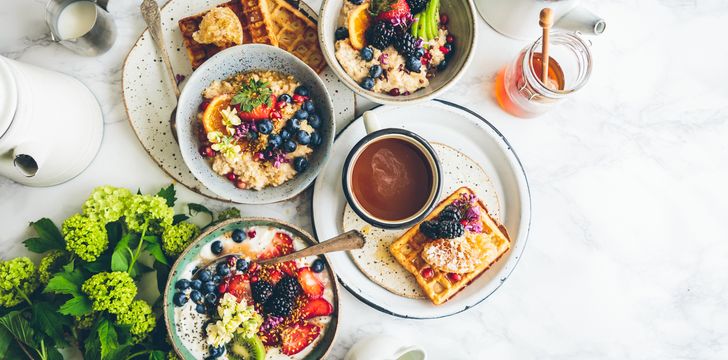 Wake up in your own time and enjoy a Central American feast of Huevos Rancheros for breakfast with fresh orange juice. Day 3 will see a longer sail south to the pristine 12-acre private island, South Water Caye. For those looking to relax, there is a stunning white-sandy beach on the south side of the island next to the Pelican resort, whilst for those active members of the group can enjoy superb snorkelling. Watch out for Grunts, Black Grouper and Moray Eels which are often seen in the overhangs. Freshen up onboard and head for the Blue Marlin Lodge, the perfect hangout for sundowners.
---
Day 4 – South Water Caye to Man-o-War Caye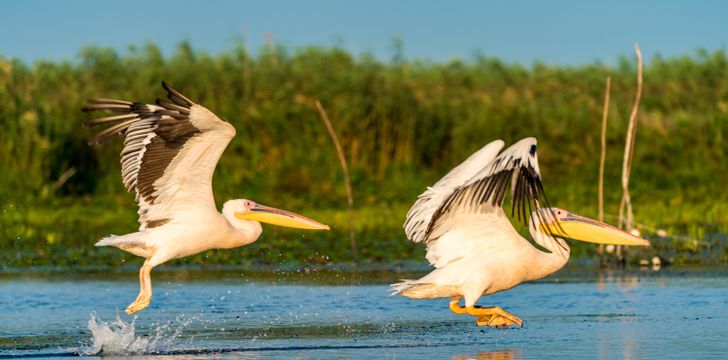 It's time for something sweet, so enjoy a comforting breakfast of French toast with the toppings of your choice. Day 4 will deliver unforgettable nature and bird watching sanctuary at Man-O-War Caye. The three different types of mangrove vegetation are home to a variety of indigenous bird species, including Pelicans, Brown Booby birds, and the Magnificent Frigate birds, which have been re-named Man-O-War birds. Move onto Thatch Caye for a stunning setting for dinner, where you are guaranteed to enjoy another spectacular sunset.
---
Day 5– Man-o-War Caye to Tobacco Caye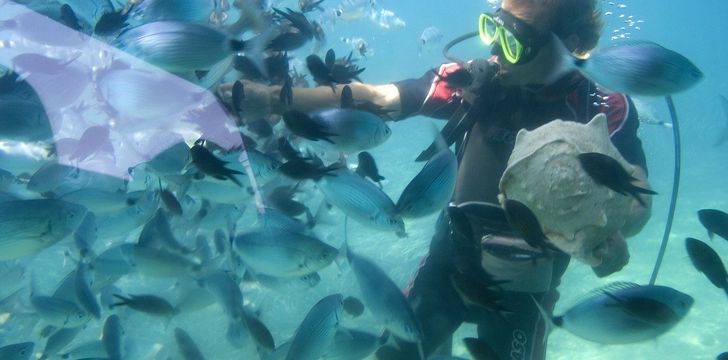 Day 5 is all about diving so stock up on a hearty breakfast of Mayan chaya eggs served with freshly baked bread. The destination for the day is Tobacco Caye, a 5-acre palm-fringed coral island. Its central position on the reef means that you are only a 10-minute tender ride from the best sites in Belize, so pick your favourite depending on your group's competency and the weather conditions. For those looking to relax, you will find a few relaxed resorts and a tiny beach bar serving fresh coconut water and icy cold rum cocktails with hammocks. Belize is laidback but life is really slow down in the South!
---
Day 6 – Tobacco Caye to Placencia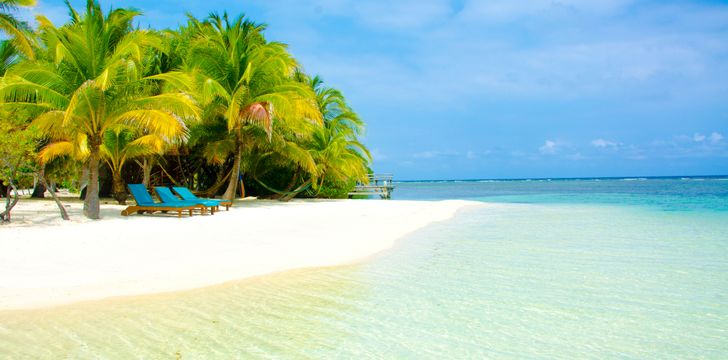 Day 6 takes you to Placencia so you have to have pancakes for breakfast. Sweet, savoury, thick or thin, your chef will cook them however you like. Placencia remains a sleepy seaside town but is becoming increasingly popular with more upscale hangouts. This is the perfect opportunity to spend some time ashore, where you could enjoy a spa treatment, visit local arts and craft stores and have dinner ashore. For those sundown cocktails, you have to two to Rumfish Y Vino for the ginger mojito. Yum!
---
Day 7 – Placencia to Raguana Caye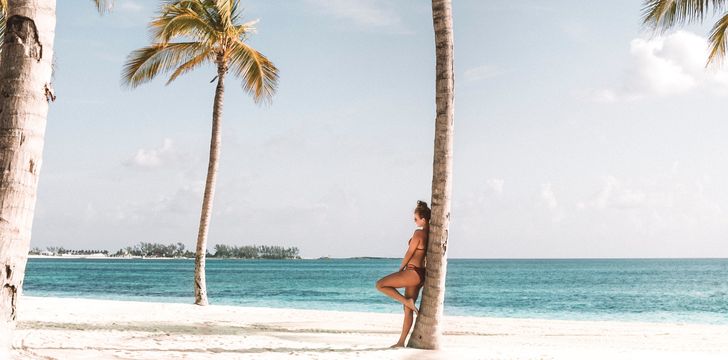 After a busy day exploring Placencia, it's time to go back to the remote isolated anchorages and there are none more so than Ranguana Caye. Enjoy a relaxing day on board listening to your favourite Caribbean playlist, paddle boarding around the boat and swimming in the cerulean waters. This remote island has a fun beach bar which welcomes all boating visitors. This is the quintessential Caribbean setting with stunning white sandy beaches lined with palm trees and even a resident parrot, known locally as Charlie!
---
Day 8 – Raguana Caye to Pelican Cayes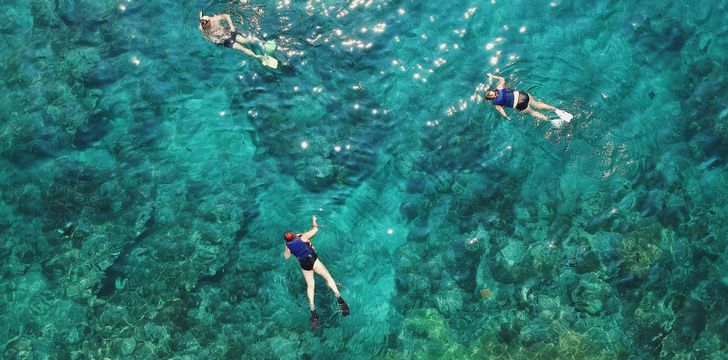 It's time to start sailing back north and Pelican Cayes is a great anchorage on your journey back towards Belize City. The Caye is surrounded by some of the most impressive coral heads in the country, which is home to a plethora of marine life. Take the paddleboard, your snorkel and the GoPro and explore the abundance of wildlife found in Pelican Caye.
---
Day 9 – Pelican Cayes to North Long Cocoa
Your last day in paradise will take you to North Long Coco, a true snorkelling and fishing Mecca. You will be able to explore a maze of sand bars and swim above spectacular coral reefs. There are a number of palapa structures sat on top of the water where you can an alfresco lunch of Jerk chicken tostadas with pico de Gallo, or perhaps a BBQ reef burger. Your time in Belize may be coming to an end, but your memories will last a lifetime.
If you are desperate to discover the waters of Belize after reading this itinerary, simply enquire today or email us to begin your adventure!
Other Articles of Interest
Charter destinations