North Belize 7-Day Crewed Catamaran Itinerary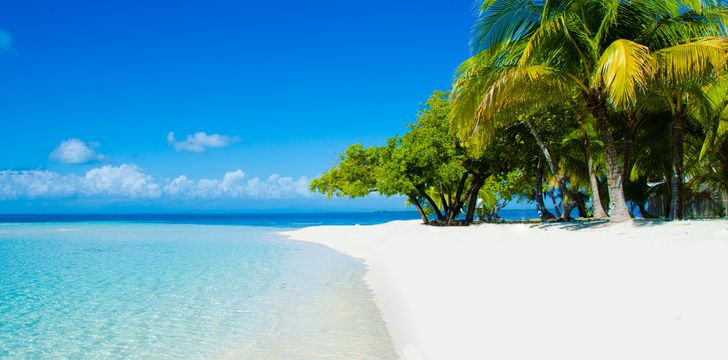 Belize Luxury Crewed Catamaran Itinerary - Explore the Beautiful Waters of Belize
Looking for a different sailing adventure? Please see our remote Belize sailing itinerary.
---
Overview
Set sail from Belize City and discover everything you have dreamed about in a tropical yacht vacation and cruise. Hop from island to island on your own luxury crewed catamaran and see white sandy beaches, vibrant reefs and the wonderful wildlife that inhabits them or try out an array of water sports in crystal blue waters.
---
Day 1 – Embark from Belize City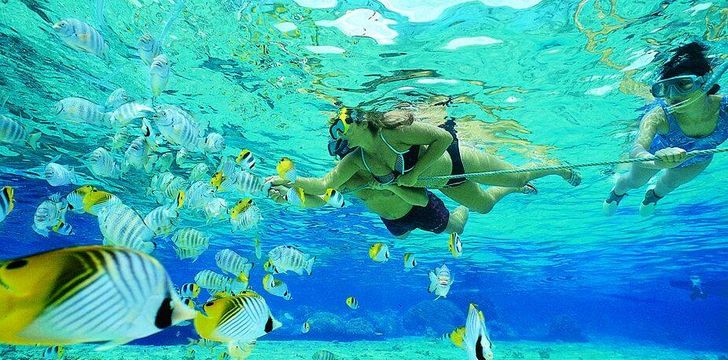 Leaving from Cucumber Beach Marina, you can enjoy fishing for your dinner or dolphin watching on the sail to Blue Field Range, the first anchorage of your trip. This protected lagoon incorporates a variety of water sports with an abundance of wildlife whether it be exploring the reefs with a snorkel and mask or kayaking through the mangroves to see manatee, dolphins and starfish to name but a few. You may also wish to try your hand at catching local delicacies such as lobster and conch or go fishing for a diverse and plentiful variety of fish.
---
Day 2 – Sail to Rendezvous Caye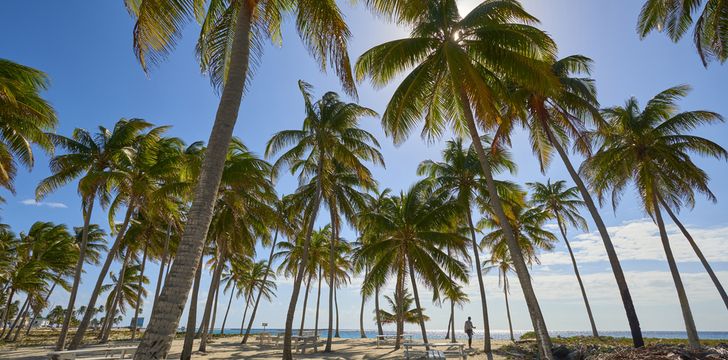 With stunning coral reefs and magnificent blue waters, this uninhabited island is the highlight of any exploration of the Belize Islands. Sitting right on the barrier reef, the north of the island is perfect for diving, with visibility down the coral wall of up to a depth of 80 feet on a good day. In the afternoon, you may wish to relax beneath the shady palms while enjoying a gourmet picnic or spend your time wandering along the white sand. Snorkelling and kayaking is another great way to explore the shallow waters surrounding the island and discover wildlife below the waves. Later in the day, you can return to Blue Field Range to anchor for the night to enjoy tropical cocktails and the chef's mouth-watering barbecued lobster.
---
Day 3 – Sail to Goff's Caye and Drowned Cayes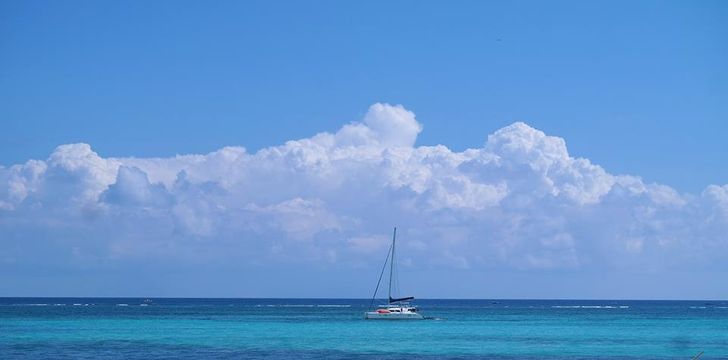 Another unpopulated island and with picture postcard beaches, you can sail to and spend the day on the reef of Goff's Caye. This small island is perfect for a dip in the sea and snorkelling or you may wish to soak up some rays on deck for a couple of hours. The afternoon surrounds a relaxing sail to this evening's anchorage in the tranquil lagoon of Drowned Cayes. You may wish to discover the marine wildlife covering an old sunken boat off the shore or the stunningly exotic birds that inhabit the trees of the island. The extraordinary Caribbean cuisine and an evening under the stars is not to be missed.
---
Day 4 – Discover St George's Caye
This island is a must for those who wish to experience all that Belize's reefs have to offer. While you can visit the popular Gallows Reef for an exceptional diving experience, you can also discover special dive sites known only to the locals for a unique exploration of this underwater paradise. Above water, you may wish to try wind gliding in the lagoon or spend some time with a top Belizean guide for both reef and blue water fishing. If you would prefer a day on land, take a visit to the small restaurant to sample the local rum.
---
Day 5 and 6 – Explore Caye Caulker and Ambergris Caye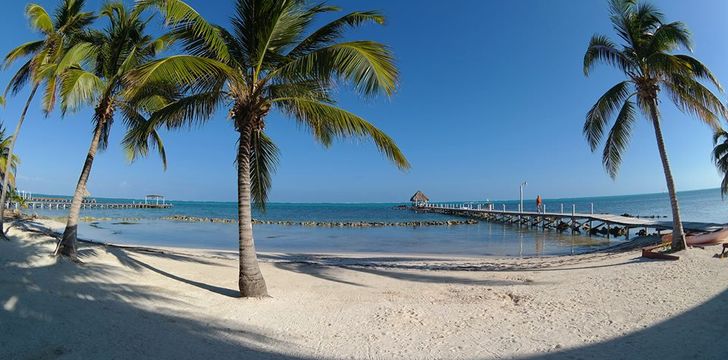 After a couple of days among nature, enjoy the sail up north to the charming island of Caye Caulker where you can shop for some souvenirs, meet the locals and enjoy their fantastic food. Wind gliding is a must to see the landscape from the sky or explore the shoreline by kayak. After spending the night, you can try the highly-recommended snorkelling tour where you can interact with some of the coral's inhabitants and see the colourful coral gardens. In the afternoon, head to San Pedro, a town on the island of Ambergris Caye where on a sunny day you can enjoy the reefs right below your yacht. Here you can truly switch off in luxury spas or discover local culture through the town's art galleries. With bars and restaurants a stone's throw away, the evening in San Pedro is perfect to experience lively Caribbean music and beautiful food.
---
Day 7 – Snorkel at Hol Chan Marine Reserve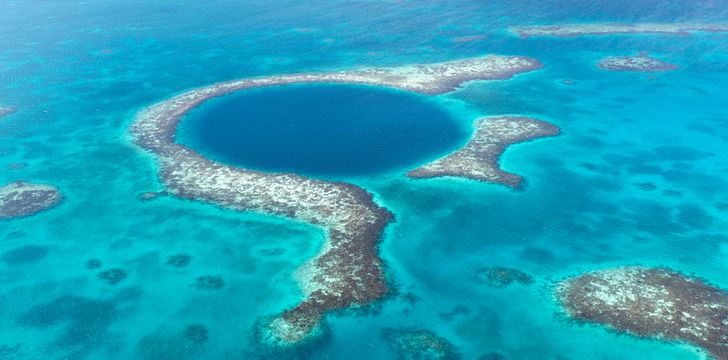 For your last full day, nothing could be better than exploring the Hol Chan Marine Reserve down the coast from San Pedro. Snorkel surrounded by sea life in one of the most popular destinations for snorkelling worldwide. If you are keen to explore further afield and much deeper, arrange to dive along the outer reef or at the Blue Hole which at 125m deep is an internationally renowned scuba diving destination. Enjoy an afternoon sail back to Caye Caulker to anchor for a lively final evening experiencing the Belize Island's colourful culture.
---
Day 8 – Return to Belize City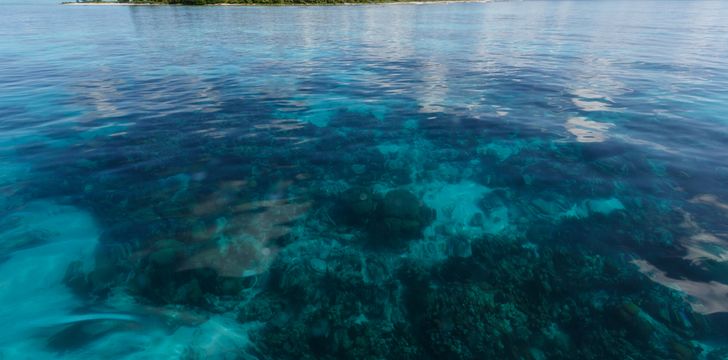 Sailing back from Caye Caulker to Belize City, enjoy breakfast with a breeze and do some final fishing or dolphin spotting as the perfect final memory of an exotic and exuberant yacht cruise.
If you are desperate to discover the waters of Belize after reading this itinerary, simply enquire today or email us to begin your sailing adventure!
Other Articles of Interest
Charter destinations