Mykonos Day Charter Itinerary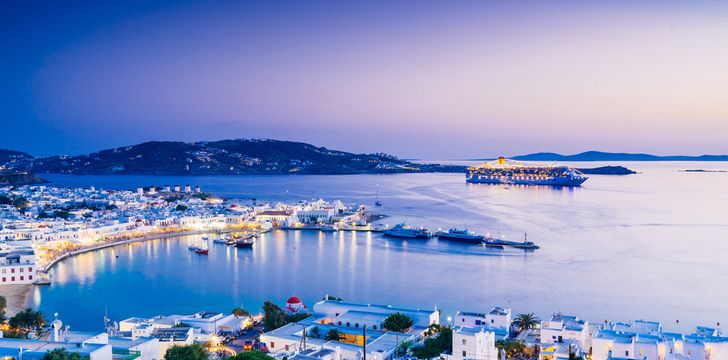 Mykonos Day Charter
Embark at 10 am from the port of Mykonos. Once settled, you can either stay around the Mykonos area visiting Delos and Rhenia and finding a bay to anchor and swim, or you can cruise further to the stunning islands of Naxos or Paros which would take around an hour cruising; these islands have stunning beaches and are slightly more reserved than Mykonos, ideal if you want to take a break from the crowds.
Depending on your preferred cruising area we can work around your lunch appointment; our favorites include Nammos Beach Club in Mykonos and Mario's in Paros. We can make any reservations for you once you have chosen where you would like to eat! After lunch, get back on board and try out the water toys! After an afternoon in the sun, head back towards Mykonos for disembarkation at 19:00 pm.   
Mykonos is known for its romance, nightlife, and stunning scenery; it is a real Greek gem with something for everyone to enjoy! Rent a boat for the day to explore all that Mykonos has to offer, or even venture to the neighboring islands of Paros or Naxos on your yacht! We can organize everything for you, just contact us today at [email protected] to start planning your trip. 
---
Map
---
Our Luxury Day Charter Yachts
If you want to discover the infamous beach clubs, take a look at our Mykonos Beach Club Blog to find out where to go during your stay in Mykonos!
Take a look at our Day Charter Yachts in Mykonos and let us know which you would like, or if we can do anything else to assist you in planning a day out on the water.


---
Other Articles of Interest
Charter destinations