Koh Chang 1-Week Sailing Itinerary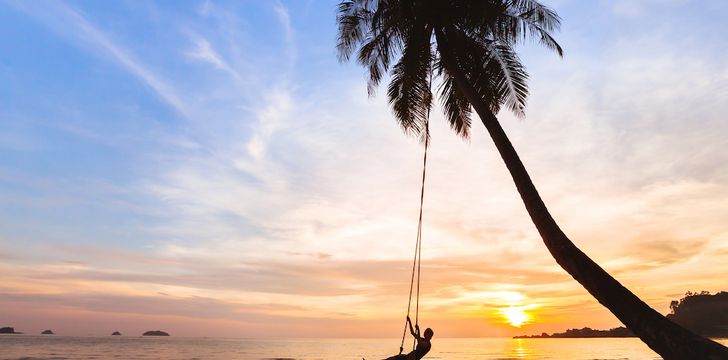 1-Week Koh Chang Sailing Itinerary
Day 1: Koh Chang | Day 2: Koh Rang | Day 3 & 4: Koh Kut | Day 5 & 6: Koh Mak | Day 7: Koh Chang
---
Overview
The Koh Chang Archipelago is a National Marine Park and so it is understandable that it is known for having some of the best anchorages, beaches and hidden coves in Asia. The sailing area includes the 40 islands of the Archipelago, which is a National Marine Park, and down to Koh Kut and the border into unexplored Cambodia.
If you've chartered in Phuket before and love Thailand but are looking for something a bit more exclusive and untouched, Koh Chang will be the place for you. Below is our 1-week sample itinerary including Koh Rang, Koh Kut, and Koh Mak. 
---
Map
---
Day 1 - Koh Chang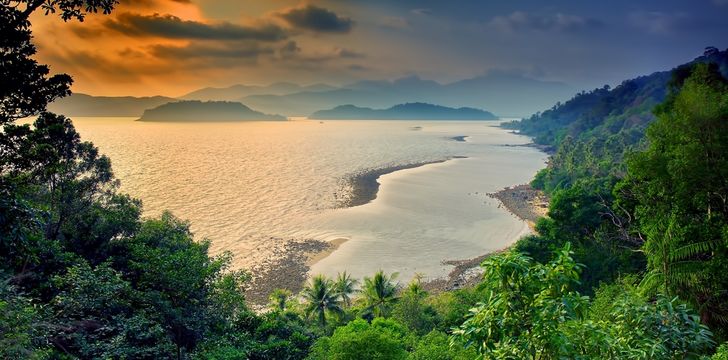 After an early afternoon base check-in and briefing at the small fishing village at Ao Salakpet, you have a few dinner possibilities near the charter base. There is a local Thai seafood restaurant nearby or a small restaurant on the pier at the base offering both Western and Thai food. 
Alternatively, you can sail 3-4 nm south out of the bay, to the tiny island of Koh Wai, where there are a few small resorts and restaurants. Koh Wai is a really laid back paradise – no villages, no roads, no ATM's, no shops or pharmacies. Take a few good books, because there are also no bars or nightlife! And very, very slow internet…if you are lucky! This really is the simple life.
The interior of Koh Wai is covered by forest, the west coast is hilly and rugged, but the north coast has several sandy beaches and coral reefs to enjoy swimming and snorkeling. You can also hike over the island, through rubber plantations and up and down the hills, and the north coast has a footpath going east-west between the small resorts and sandy beaches.
---
Day 2 - Koh Rang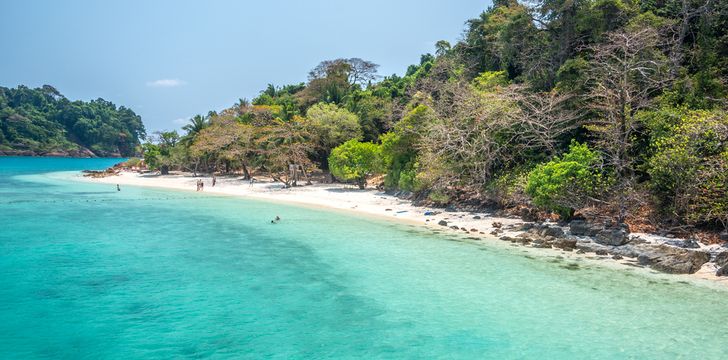 Sail 4-5 nm south to Koh Rang island group, a collection of 12 islands, which is part of the Koh Chang Marine Park. In the middle of the day, day trippers from Koh Chang find this a popular place to explore, but early morning and late afternoon, you will have Koh Rang all to yourself.
There is a National Park Ranger station on the main island of Koh Rang, where you can top up water tanks, and also a few overnight mooring points. The east coast has several beautiful white sandy beaches, the best of which is on the southeast coast. Clear turquoise waters provide ample snorkeling, swimming, and diving possibilities, usually with good visibility and lots of colorful fish to observe.
Being part of the Marine Park, there is a small fee to actually set foot on the island.
---
Day 3 to 4 - Koh Kut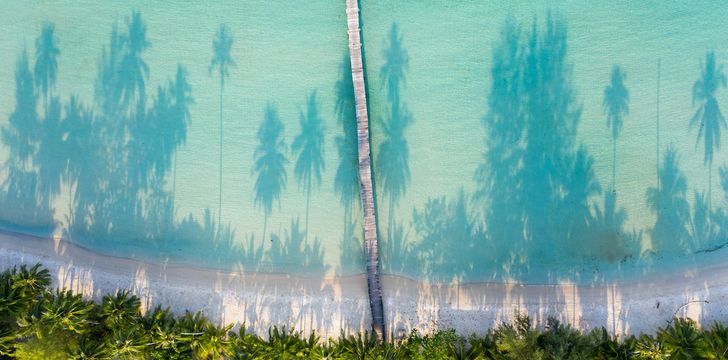 Keep heading south to explore the larger, and still largely undiscovered, island of Koh Kut (otherwise known as Koh Kood!). This is one of the largest islands in Thailand, being around 25km north to south, and 12km east to west, and lying just north of the Cambodia border.
Koh Kut today is what Phuket and Koh Samui were like 20 years ago. Beaches, jungles, and waterfalls lie waiting for you to explore on land, and crystal clear waters invite you to swim, snorkel and dive all day long. This island can offer numerous bays and beaches to explore over several days on your charter yacht. Where do you want to anchor? – a secluded bay all to yourself, or off one of the resorts and go ashore for dinner? You choose.
With no vehicle ferry to the island, this leaves the roads free to explore by scooter and to visit one of the half dozen waterfalls for a cooling dip. There are some authentic Thai-style beach resorts and restaurants, and a couple of 5-star luxury yachts.
The east coast is not very interesting, but there are at least a dozen white sandy beaches to enjoy on the west coast.
---
Day 5 & 6 - Koh Mak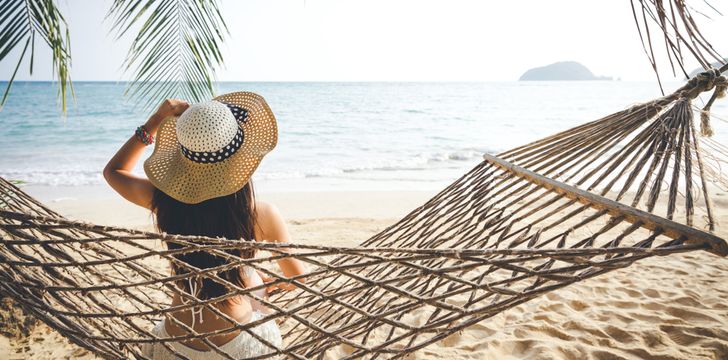 Heading back north again, you find the island of Koh Mak – midway between Koh Kut and Koh Chang, this is another paradise, with 25km of gorgeous beaches, stunning views, friendly locals, and clear blue waters.
Even better, there are no big hills like on Koh Chang and Koh Kut, so this is more like a classic desert island. Walking, cycling or motorcycling are all possible to explore the inland coconut and banana plantations, or the fishing villages and mangrove vegetation on the coast.
Most of the small resorts can be found on 2 main beaches. On the northwest coast, Suan Yai Beach offers a 2km stretch of white sand for sun worshippers, with a ridge at the western end with amazing panoramic views back along the beach, and north to Koh Wai and Koh Chang. 
Sail around the west headland to Ao Kao Beach on the southwest coast to find an array of small bars and restaurants for a laid back night out.
---
Day 7 - Ao Bang Bao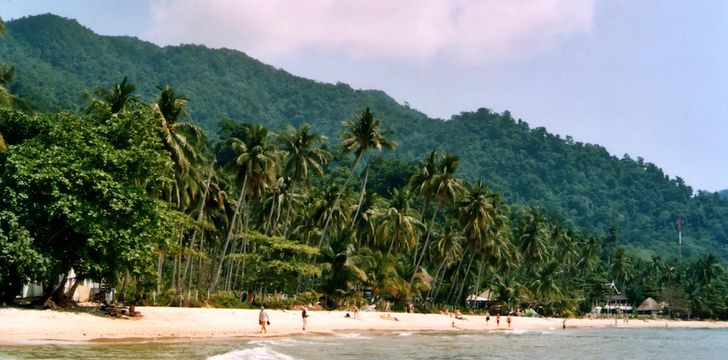 This small bay on the southwest coast of Koh Chang can provide a wonderful last night on your charter, with a range of authentic Thai seafood restaurants to choose from. There is no beach here for swimming, so best to make this a late afternoon arrival to explore the Thai market for last minute gifts, and nearby restaurants for your last dinner.
---
Day 8 - Check Out at Ao Salakpet
Early morning arrival at the charter base, only two nautical miles from Ao Bang Bao. This itinerary is tailored for those who may want to 'get away from it all'. If you want some nightlife mixed in, then take a few more days and explore the main island of Koh Chang, where you can find some nightlife areas, notably on the west coast around White Sand Beach and several others up and down the coast.
---
Our Thailand Charter Yachts
Thailand is one of the world's fastest-growing charter destinations, for all the reasons above. Boatbookings knows the region and boats and can find you the ideal charter yacht, be it bareboat, crewed, sailing, motor or catamaran. 
---
Asia Pacific Destinations: Myanmar/Burma | Malaysia | Indonesia | India | Singapore | Tahiti
Other Articles of Interest
Charter destinations