Luxury Charter Yachts in Thailand and Southeast Asia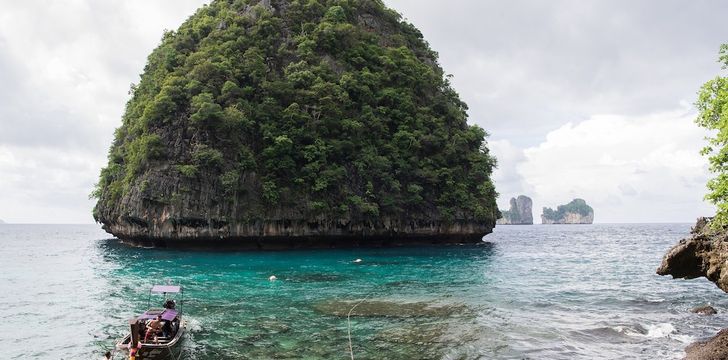 Southeast Asia is perhaps the world's fastest-growing region for chartering Luxury and Super Yachts. Yacht owners and Captains have discovered that this exotic region offers it all - deserted beaches, amazing scenery, incredible food, perfect weather, spectacular marine life, and some of the friendliest people in the world.
Check out our in-depth guide to see what experience you could have!
Chartering a yacht to explore Thailand is smart and exciting, it allows you to explore and discover areas that cannot be reached by foot and you can also travel further by water than by land so you can condense more activities into less time. You will be pampered and looked after by your friendly crew, so after getting involved in cultural activities you can step back onto your luxury yacht and immediately feel relaxed. For an extra special honeymoon, a luxury yacht charter should be top of the list for everyone due to the exclusivity, uniqueness and memorable experience to be had.
After your charter has ended, don't let the fun stop there! We know some exclusive and lavish clubs and bars to head to finish the evening in style; DND club (do not disturb!) is a sought-after new club in Bangkok, with desirable DJs and an exclusive atmosphere this is surely a night to remember! For a more civilised vibe, Red Sky Bar is a jaw-dropping location, boasting an unrivalled view of the city and serving unique and delicious cocktails!
As more and more yachts move to these beautiful waters, there is now a great selection of superb luxury yachts to choose from. Yachts that range from luxurious new Super Yachts to sleek Sailing Yachts, to classic Asian Yachts. All with friendly, smiling crews that will take care of your every need.
If you're looking for a whole new experience for your next charter, we highly recommend Thailand and Southeast Asia. Get in touch to find out why!
Other Articles of Interest
Charter destinations