Seychelles Bareboat Charter and Sailing Vacation Holidays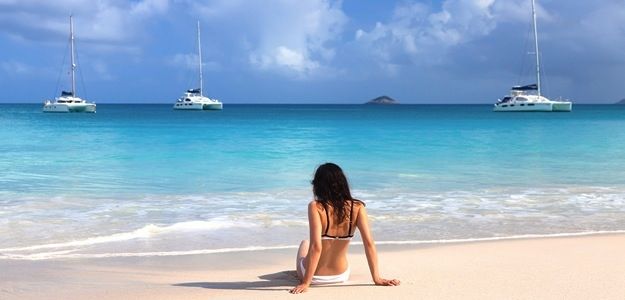 The Seychelles offer it all for a bareboat charter sailing vacation. The archipelago made up of around 115 islands comes complete with near-perfect weather all year long, fabulous diving and marine life and the possibility of finding the perfect anchorage with no one else in sight while exploring all of the islands and their sandy white beaches.
Made up of two main island clusters, the Inner Islands are formed from granite, the largest of the 41 islands being Mahé where you will find the capital city, Victoria. The 74 Outer Islands are made up of 5 groups of reef islets and coral atolls. The archipelago is also home to two UNESCO World Heritage sites: Vallée de Mai on Praslin where you will find the Coco-de-mer nut growing high in the palms, and Aldabra, one of the world's largest coral atolls.
See our selection of yachts for a bareboat sailing holiday in the Seychelles, or contact us for help in planning every aspect of your charter. Other destinations equally magical are the Maldives, with beautiful beaches and a variety of islands also to explore.