Seychelles Charter Yachts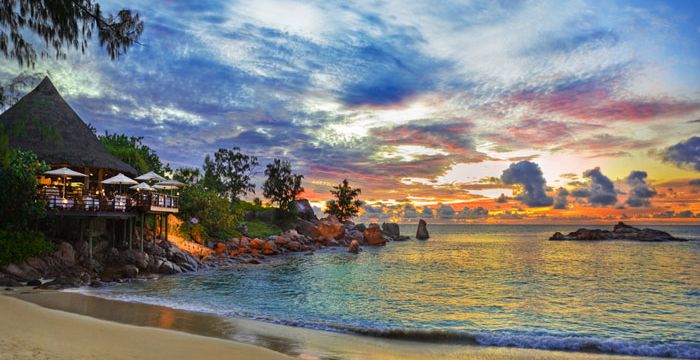 The Seychelles are an archipelago nation of 155 islands and 40 islets in the Indian Ocean. It is the destination you dream about whilst watching the clock in your office job! With a variety of islands, gorgeous beaches and a perfect climate, you will want to retreat to the Seychelles and never return!
The Seychelles are truly a yachting paradise, offering coral reefs teeming with life, deserted beaches, a sunny, gentle climate, safe moorings and easy sailing distances. Sailing is perhaps the best way to take in the Seychelles' breathtaking natural beauty.
You might start your charter from Mahé, which is the largest island and home to the main port and capital, Victoria. Mahé offers excellent sailing, with many miles of scenic coastline, safe anchorages, endless beaches and plenty of secret coves and romantic hideaways. Scenic bays include Beau Vallon, Baie Ternay, Port Launay, Anse à la Mouche, Anse Soleil, Baie Lazare, Intendance and Anse Royale.
Near to  Mahé are the twin island gems of Cousin and Cousine and then you can go on to the island of Praslin. Praslin is home to the Vallée de Mai and several world famous beaches.
The Outer Seychelles are coral islands that are more remote, rugged and unspoiled, offering amazing reefs, diving, marine life and natural beauty. Love the look of this? Similar to here are the Maldives, an equally heavenly destination, or Tahiti full of sun and smiles!
Boatbookings offers you an array of charter yachts in the Seychelles, from catamarans to motor boats, monohulls to super yachts, as you can see from the listing below. Please contact us today so our brokers who have been to the islands for many years can help you find the perfect yacht and itinerary for your Seychelles adventure!
Indian Ocean Luxury Yacht Charter Guide Seychelles Yacht Charter Guide
Sort through the charter yachts below or use these handy links to quickly find the yachts that best fit your needs:
Motor Yachts: Crewed
Monohull Sailing Yachts: Bareboat (inc. Bareboat with Skipper)
Catamarans: Bareboat (inc. Bareboat with Skipper) | Crewed
Yachts for Special Events: Motor Yachts
User Ratings: Top-rated yachts
Other Articles of Interest
Charter destinations