Charter a boat from Ibiza to the Formentera Beaches and Restaurants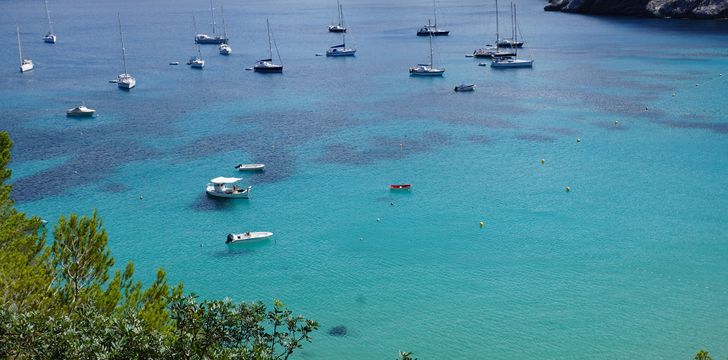 For a great day out from Ibiza, the 'in crowd' knows to charter a boat to Formentera and head to Juan Y Andrea for a fabulous lunch, swim, sunbathing and people watching. It is guaranteed to be the highlight of your holiday!
Juan Y Andrea is at the heart of the Playa Illetas Beach, one of the most beautiful beaches in the Mediterranean. You will recognise this restaurant from afar, as it's the only one with palm trees growing on the beach, and normally has scores of yachts anchored just offshore. Make use of your yachts water toys and utilise them in the quiet bay, after splashing around in the warm sea you can get your crew to take you to shore.
Juan Y Andrea offers excellent traditional Spanish cooking: paella, grilled seafood, fresh fish, etc, served on the terrace or directly under the shaded arch, with your feet in the hot sand. Note - there is no dock at the restaurant, you either swim ashore or contact the restaurant for a lift in on their Zodiac service - use VHF Channel 74.
More information on Ibiza day boat rentals
Other Articles of Interest
Charter destinations