Antalya, Turkey Yacht Charter Overview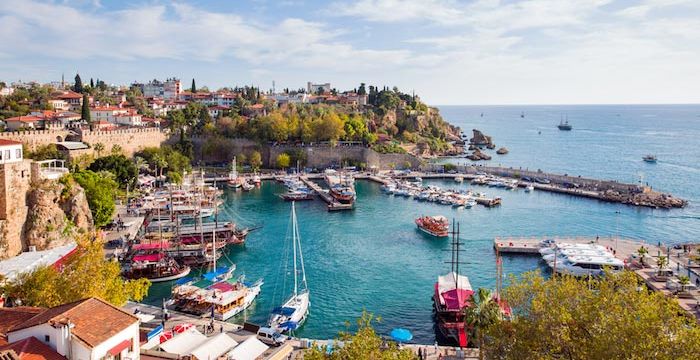 Antalya, Turkey's principal holiday resort in the Mediterranean region, ancient Pamphylia, is known as the 'Turkish Riviera' due to its gorgeous setting, as well as countless historic, archaeological and natural attractions.
Antalya is the place where glistening sea, blazing sun, rich history and abundant nature come together in perfect harmony; moreover it boasts the most dazzlingly clear waters along its Mediterranean coastline, making it an appealing destination for anyone wanting to experience the best of Turkey during their "blue cruise".
The surrounding province features a shoreline of 657 km with beaches, ports, and ancient cities scattered throughout, including the World Heritage Site Xanthos. Cruise around the stunning coastline on your yacht; sunbathing on the sunpads, and jumping off the deck when you fancy a refreshing dip! Play on the water toys, try delicious cuisine from your chef, and explore the markets when you want to be on land!
The climate is typically Mediterranean, hot and dry in summer and temperate and rainy in winter. Sunshine is guaranteed from April to October and the winters are pleasantly mild. Antalya is really a heavenly place for yachting, as the summer season extends for around 8-9 months!
Want to find out more destinations in Turkey? Check out Marmaris or Bodrum!
Other Articles of Interest
Charter destinations