With the summer fast approaching, and the weather in Cannes constantly improving, we highly recommend looking into chartering  a luxury yacht for a day. In this blog, we outline just three of the many fantastic options that you can choose from. As always, if you have any questions about chartering, please do contact us.
Our first option for your day charter is the stunning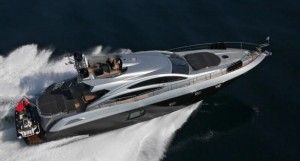 AQUA BLUE, a Sunseeker Predator 74, accommodating for up to 6 guests overnight or 10 on a day charter. Her interior is both bright and airy, with a delightful blend of light wood and cream furnishings. On the aft deck, and on the front of the yacht, there is some beautiful deck space for all guests to enjoy. Her crew are extremely professional, and will ensure that your day charter is nothing less than unforgettable. She is available for charter at a rate of €5,000 per day plus expenses.
Our second choice for your day charter is DELHIA, a Mangusta 92, accommodating for up to 11 guests for day charters along the French Riviera. Charter Brokers Ben and Adam recently saw her and were both amazed by her crew and the food prepared on board. Ben said, about the food, "the preparation on DELHIA was second to none, I would highly recommend trying the chicken in soy and honey sauce!" She has a large open interior, and our favourite space on board was on the aft deck, DELHIA is available at a daily rate of €8,125 plus expenses.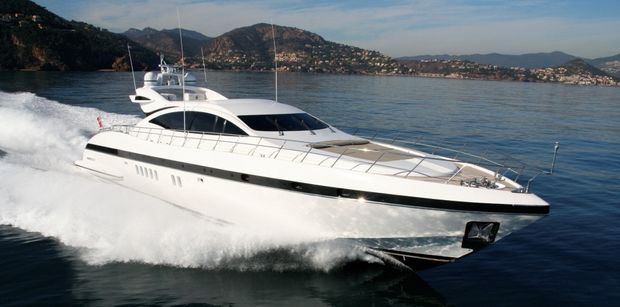 Our third and final option is a new yacht to the charter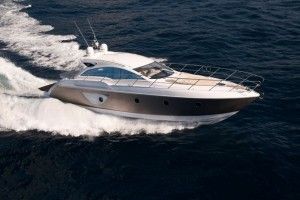 market.    The Sessa C48, a slightly smaller option, offers guests an extremely luxurious day out on board. The Captain is absolutely fantastic, and he will make sure that you have an extremely special day out, whether you're planning a day to Monaco, Saint Tropez, or just a trip to the stunning Iles de Lerins. She accommodates for up to 10 guests for day charters, and is available at a rate of €2,500 plus expenses. We currently have a fantastic offer on her too, giving clients a VIP package on board. Guests will receive a bottle of champagne, fresh fruit, soft drinks and beach towels, all complimentary.
Check out our website, www.boatbookings.com, and start searching for your luxury yacht charter on the French Riviera for this summer. We have a team of highly skilled professionals who are extremely knowledgeable in their destinations and will be able to help you bring together the yacht, the crew and all the other aspects that make your charter special.
At Boatbloggings we will keep you updated on the latest industry show releases, news and gossip in the yachting world. If you are looking for more information on yachts, charters and other yachting gossip, please become a fan and like our Facebook page to receive up to date information on our publications. Follow us on Twitter and Google Plus too.