Whether you're in the uber chic Upper East Side or in the famous "Garment District," where you will find its hub of showrooms and numerous fashion labels, it becomes quickly apparent that New York is both the United States' largest city and also its fashion capital.
This year is seeing US fever, with the Hamptons again being the number one hot spot for New Yorkers to quit the big smoke for a while and enjoy some peace, tranquility and the all-important pool parties! The Hamptons attracts America's elite from celebrities to Presidents taking their summer vacations, nestled away in the quaint villages are opulent country homes in beautiful colonial style offering some of the most premium real estate on the market with average property prices hitting an all time high of $2,130,000.00 last year according to Miller Samuel Inc.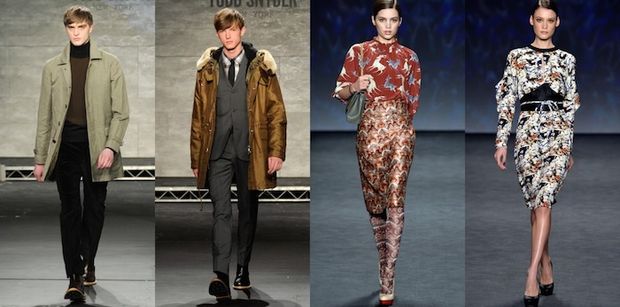 Back in New York September sees this already buzzing city filled with ecstasy as Mercedes-Benz Fashion Week comes to town, showcasing New York's favorites such as Carolina Herrera and Donna Karan but also bringing to light incredibly talented young designers such as August Getty and Alon Livné. This is a week not to miss on any fashionista's social calendar, with some of the city's largest parties boasting the most impressive guest lists on the planet.
The best and most exclusive way to throw a party is to do it on the water. One of the most stylish on the market is award-winning ARIANNA, a stunning 50m yacht from Delta Marine offering volumes seen on yachts much larger than 50 metres. Her interior is bright and modern with gorgeous design touches that set her apart from the rest. It is because of this that ARIANNA has been given the title "the largest 50 metre yacht on the market." She also boasts a multi-national crew who have covered the world in their time and boast experience as well as exceptional feedback.
With over 7,500 square meters of living space, ARIANNA is the ultimate place to host a party, do business or kick back and enjoy the sights and sounds of the exclusive Hamptons. She's available this summer in the Hamptons and around New England and is currently open for your Fashion Week enquiries. Contact us today for more information on chartering in the glittering USA this fall.