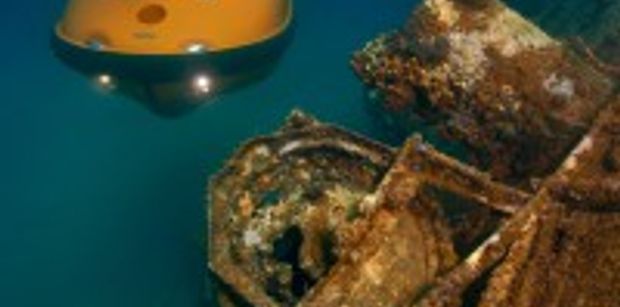 Megayacht owners are taking advantage of their aft decks as an outstanding platform for private submarine operations. Including a submersible in their onboard toy collections provides the ability for owners and guests to emulate Cousteau, dive whenever or wherever there are pristine reefs or steep walls, all with glasses of chilled champagne in hand.
In fact, Dutch company U-Boat Worx submersibles were so popular at the Monaco Boat Show that the company conducted more than 30 dives in four days with additional requests received during the show.
The latest C-Quester 3, whimsically named the "Yellow Submarine", completed its Harbour Acceptance Tests and Sea Acceptance Tests under the watchful eye of surveyors from Rotterdam and Hamburg prior to the Monaco show, and will be available for demonstration dives to qualified prospects at the Fort Lauderdale International Boat Show.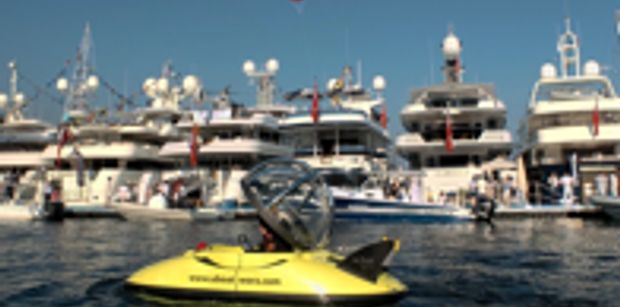 The C-Questor 3 is fully air-conditioned, features an eight-hour endurance capacity, and operates to a depth of 330 feet. U-Boat Worx will be reducing the price by about ten percent during the Fort Lauderdale show. The C-Quester 3 submersible will be on display alongside U-Boat Worx appointed USA dealer, Brownie's Yacht Diver.
See  Super and Mega Luxury Yacht Charter to read more about Super Yacht charter, and feel free to contact us if you're looking for a charter with a submarine aboard! We'll be at the Ft Lauderdale show and will be happy to discuss your needs.