Broker Alice provides an insight into life as a yacht charter broker and explains the mystery behind the infamous dinner party question.. 'oh a yacht broker you say, how interesting, what exactly do you do!?'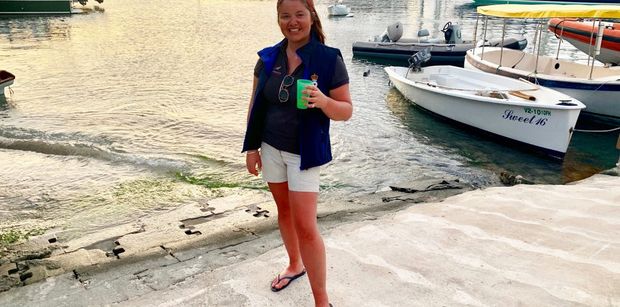 Prior to joining the Boatbookings team, I had an idea of what my life as a yacht charter broker would comprise of, however, a lot of the job is very surprising. This job title confuses, interests and outrages the world. I hope that the below begins to explain the nature of the yachting industry and the lifestyle that comes with a very fast-paced, different type of job role.
Becoming a yacht charter broker
This is by no means how to become a yacht charter broker, I just want to share my pathway into the industry. The truth is that I am obsessed with boats. From an early age, I have spent most of my free time, weekends and holidays on the water. Whether I'm on the North Sea, the Caribbean or the Mediterranean, I just love it. I would always joke and say that I wanted to become a yacht broker after university, my family would tell me to stop being ridiculous.
I studied Business and Modern Languages at Newcastle University and acquired two internships during my third year abroad from University. Living on the French Riviera introduced me to the world of yacht charter and to the world of superyachts, boat shows, and day charters. I then spent 6 months working as a translator on the French Caribbean island of Guadeloupe in a scuba-diving school, once again boats were one of the main focuses in my world.
One year later, I found myself sat overlooking Port Canto in Cannes with Boatbookings CEO being offered a role as a yacht charter broker with Boatbookings. I finished university and spent time in the Cannes office before moving to the London office.
Since joining Boatbookings in 2018, I have traveled extensively to review boats, meet with yacht owners, trial sailing grounds, regattas and the best restaurants in the world to provide clients with an unparalleled yacht charter in any sea on the planet.
The challenges of yacht charter brokerage
The title is not always as glamorous as it may appear. The role does allow you to travel around the globe however the market is very competitive, for the role you need to be aware of every boat, know the best owners, suppliers, base managers and to be truly passionate about the industry. The fast-paced nature of the industry is very busy and takes time to nurture clients. The most challenging nature of the job is most definitely to manage client expectations and to underline the fact that a lower price will most probably result in a lower-standard of yacht charter.
How does a charter broker help with a charter?
With the emergence of online yacht booking platforms I would say that a charter brokers is more important now than ever before to create a bespoke yacht charter journey and to deliver high standards to clients. The main roles of a broker are to:
1- Provide the client with advice and recommendations such that the client can make an informed decision for a charter. Brokers spend a lot of time reviewing boats, their crews and sailing grounds so a good broker can provide you with everything you would need to know to have an unforgettable charter.
2- Every charter broker has access to the same systems and the same boats so I would base a decision based on a relationship rather than with cost associated with a charter.
3- To help you every step of the way with charter planning or preparation. From choosing the right boat to speaking with a captain to finding you the best restaurant on a secluded island, Boatbookings brokers will be sure to provide the best service possible. Ensuring that you profit from the best cooks, hostess' and local products is a huge advantage of using a broker. See below some of the amazing lobster I had onboard a catamaran in Greece this year. This could be you on your next charter.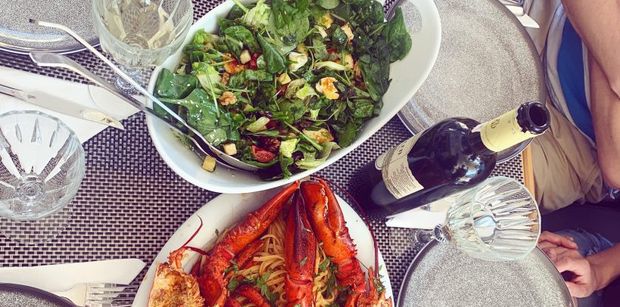 4- To be available at any time to help. The brokers are on hand and on the phone to help with any questions you may have at any time.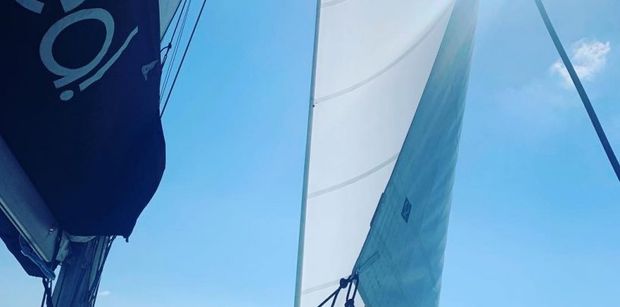 My recommended locations for sailing yacht charters
Antigua Sailing Week https://www.boatbookings.com/yacht_charter/carribbean_canter.php?boattype=2&locations=Antigua&
For the thrill seekers- this is undoubtedly the best regatta in the world.
Find out more: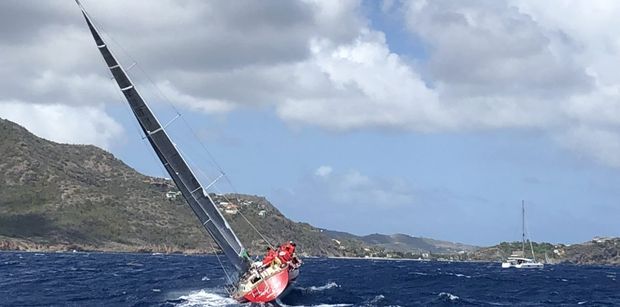 One way Dubrovnik- Split charter
Find out more: https://www.boatbookings.com/yachting_content/dubrovnik_split_sailing_itinerary.php
Sailing into Hvar, Croatia
The Exumas, Bahamas
Find out more: https://www.boatbookings.com/yachting_content/exumas_sailing_itinerary.php
Pig Beach, Exumas, Bahamas
Get in contact with the Boatbookings team to help you plan an unforgettable yacht charter.