Exumas Bareboat Sailing Itinerary | Bahamas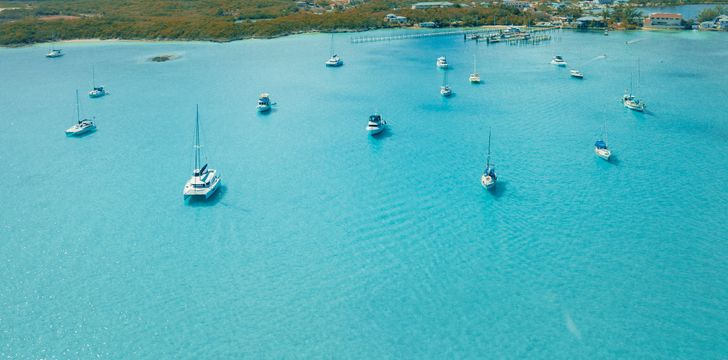 Sail through crystal blue waters, feed the wild iguanas, visit national parks and swim with the pigs in the Bahamas on this epic 7 day Exumas bareboat adventure
Embark in your bareboat charter boat from the town of Nassau and head south to some of the most sought after islands in the sailing world - The Exumas! Immerse yourself in clear turquoise water, and set up your BBQ on the white sand beaches. Enjoy comfortable trade winds which aid your sailing to your next island of choice! Swim with the pigs on Big Major Cay, drop anchor in a secluded anchorage - The Bahamas should be on everyone's wish list!
However, should you prefer the relaxation of a crewed yacht, take a scroll through our crewed motor yacht itinerary and crewed catamaran itinerary and contact us for a bespoke proposal.
---
Map
---
Day 1 - Highborne Cay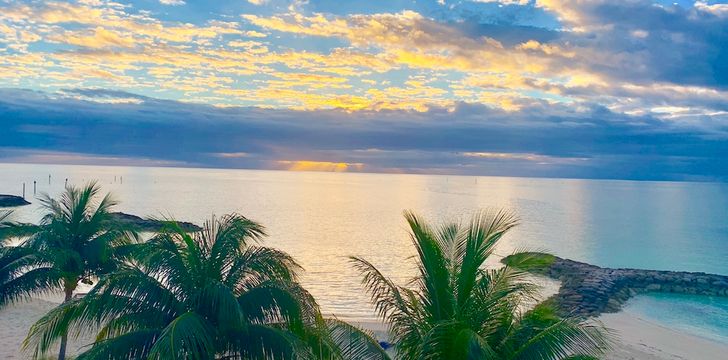 Begin your charter in a beach village on the eastern shores of Nassau and spend a few days relaxing around a pool before embarking upon your charter! Although the Bahamas is home to over 300 islands, but the Boatbookings brokers assure you that the different islands that you can visit from your yacht charter in the Bahamas are the best islands in the Bahamas! Sailing around the Exumas allows for some of the best wildlife on the globe, swimming pigs, wild iguanas, crystal blue waters for swimming, Thunderball Grotto (as seen in James Bond) and amazing restaurants for every island you visit in the Exuma island collection. 
---
Day 2 - Allen Cay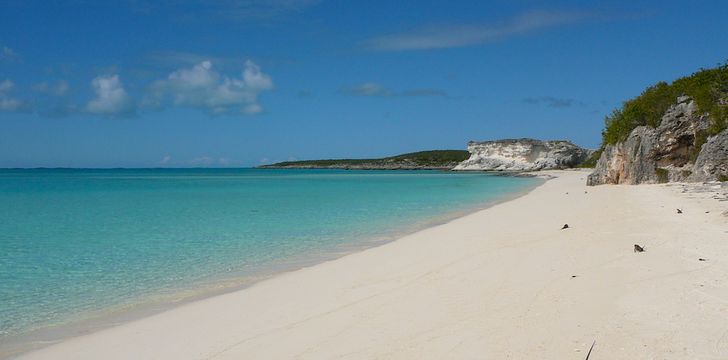 The first day of sailing will be long, but it will be worth it! The first leg is just over 40 nautical miles, and would take you roughly 7 hours to get there - so wake up, have a hearty breakfast and shake those sails out! Your first day will give you the chance to get a lot of sailing in, surrounded by the bluest water on the globe! When you reach the Exuma islands, it is worth the long sail due to the sheer beauty of each individual island, called a Cay in true Bahamian fashion. The first island to visit on your charter is Highborne Cay, known as the gateway to the Exumas - a great location for the first overnight stay. 
---
Day 3 - Hawksbill Cay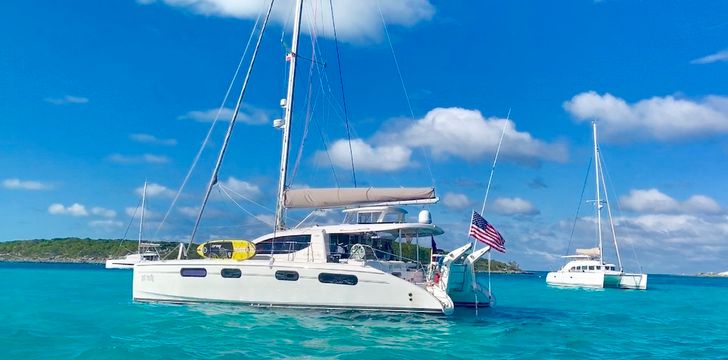 Visit the uninhabited beaches of Hawksbill Cay and have a relaxing evening. This cay is a key part of the Exuma Cays Land and Sea National park and has no other facilities than mooring balls in this beautiful location. Anchoring is not permitted however there are plenty of mooring balls for this idyllic spot. 
---
Day 4 - Waderick Wells Cay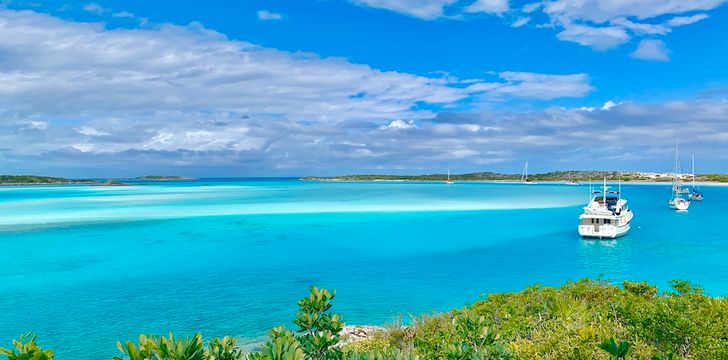 One of the most sheltered cays in the Exumas, this National Park offers the best conditions for kayaking, snorkelling or taking a hike around the island. There is a large selection of boats anchored within the bay here as it is sheltered from any wind. Our top recommendation is the dead whale construction and a stroll along one of the 30 deserted beaches here!
---
Day 5 - Staniel Cay and Pig Beach
Take a slightly longer sail from Waderick Wells cay to Staniel Cay and Anchor in the sheltered yachting paradise of Staniel Cay amongst many other catamarans. Visit Staniel Cay yacht club for a lunch and visit the beautiful island. Take your dinghy to shores and tie-up amongst nurse sharks in the bluest waters in the world. Be sure to take the dinghy to visit the pigs at Pig Beach the swimming pigs at Big Majors Cay will swim out to you to visit you on your dinghy! Bring some food to feed them! Visiting the swimming pigs is an absolute must in the Bahamas and does not disappoint. Be sure to charter a yacht to get this ticked off the bucket list this winter! 
---
Day 6 - Norman's Cay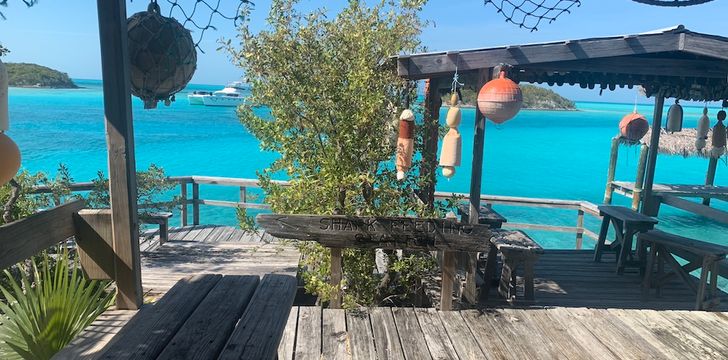 Before sailing off to Normans Cay be sure to go snorkelling before you leave Staniel Cay and visit Thunderball Grotto at low tide, see where James Bond was filmed and swim with tropical fish. Sail north to Norman's Cay have dinner at Mcduffs at Normans Cay- go snorkelling with the nurse sharks and spend time on your own private island to have lunch.
---
Day 7 - Nassau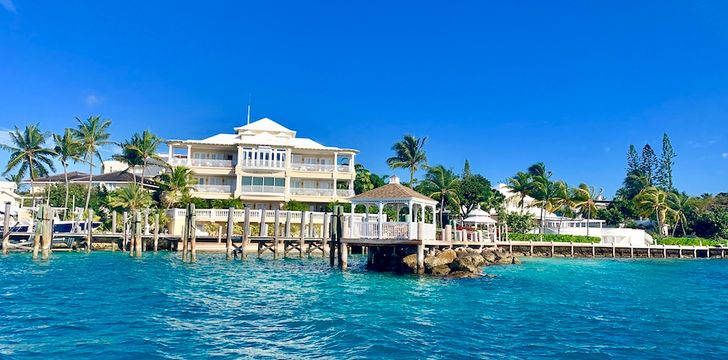 Set off early for your sail back to Nassau - factoring in Rose Island if you have time before getting back to Palm cay marina for 6 PM to disembark the following morning. Spend another few nights in your own private beach villa at the marina and relax after a fun-filled yacht charter.
Enquire Now!
 today with one of our expert brokers who can personalise an itinerary that suits you and your guests! The
Boatbookings brokers
have personally sailed and reviewed the best sailing grounds, activities, restaurants and boats in the Bahamas. Be in touch to get the most from your yacht charter this winter!  
Our Bahamas Bareboat Yachts Enquire Now
---
Our Bahamas Charter Yachts
If you're interested in experiencing this amazing charter, we would be happy to find you the perfect charter yacht! Boatbookings.com has years of experience in the Bahamas and can find the perfect yacht for you! Click here to see our Bahamas Charter Yachts or simply contact us and we'll recommend the best boat for you.
Our Bahamas Bareboat Yachts Bareboat Request
---
See our other Caribbean Charter Guides: The Windward Islands | Antigua | Grenada | Guadeloupe | Martinique | Spanish Virgin Islands | St Barths | Anguilla | St Martin/Maarten | St Lucia | St Vincent and the Grenadines | US Virgin Islands - St Thomas, St John, St Croix
Other Articles of Interest
Charter destinations