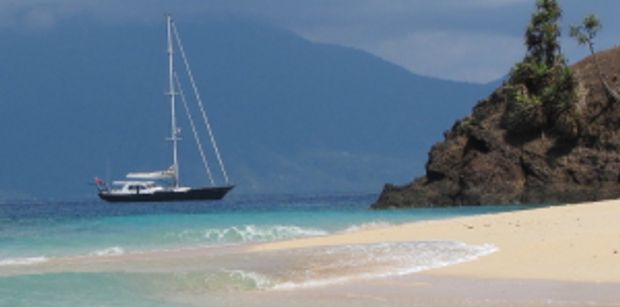 The final part to the top snorkeling destinations blog; brings us to the Similan Islands off the coast of Thailand, a truly remarkable chartering destination. Similan translates as the number 9 in the local Yawi (Thai) dialect. The Similan Islands are a collection of 9 islands scattered 70 kilometers off the coast of Thailand in the Andaman Sea. They are often described as paradise, thanks to their idyllic and secluded location, engulfing turquoise seas and rich marine life. The Thai government declared the group of islands a national park in 1982 and are kept in pristine condition all year round.
The vast and impressive array of marine life that can be spotted in the shallow and clear shores along the Similan coastline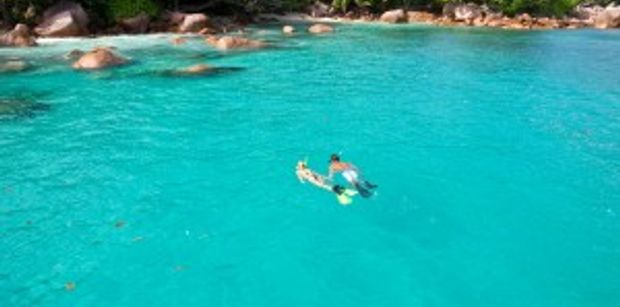 is truly breathtaking. Marvel at the black tip, white tip and leopard sharks gliding elegantly through the clear waters. Admire the colorful trigger and unicorn fish darting in and out of the sprawling coral reef. The variation of table and stag horn coral host an amazing selection of crustaceans, sea horses and conger eels. If you're lucky, try and catch sight of the magnificent manta rays that occasionally visit these inviting shores.
The whole archipelago is generally off limits to tourists as a result of the monsoon season from the latter part of May until the end of November. We recommend visiting the national park during the drier months of December to April when the winds are gentle, waters are calm and the tourists are few.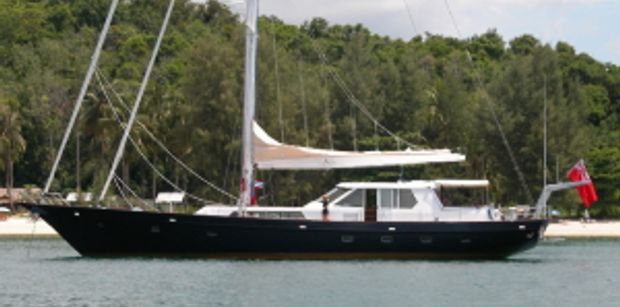 ASIA is a 100ft luxury sailing yacht based in Southeast Asia. She boasts 5 well-designed cabins, suitable for 10 guests. The very spacious cockpit is lavishly furnished with teak decking and plush leather couches. The twin dining tables at the rear of this luxury yacht provide the perfect setting for light alfresco lunches or sunset cocktails. The on board PC and fully functioning internet connection is ideal for travelers who want to stay in touch with the outside world. Each cabin has been fitted with state of the art entertainment systems, air conditioning and en suite facilities. Experience the ultimate in luxury.
At www.boatbookings.com, we are here to help you plan your perfect luxury yachting holiday. We have a team of highly skilled professionals who are extremely knowledgeable in their destinations and will be able to help you bring together the yacht, the crew and all the other aspects that make your charter special.