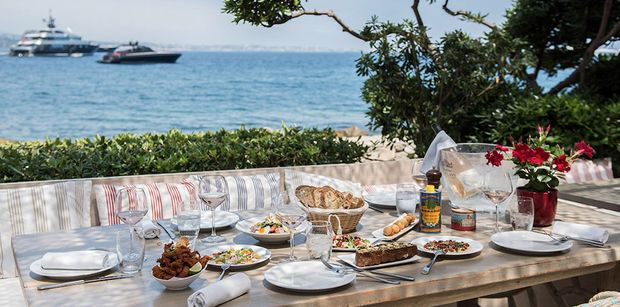 As the season nears opening, we reveal the hottest reservations on the French Riviera
Whilst a luxury yacht takes you on a culinary journey like no other, the Cote d'Azur is a region known for its 'see-and-be-seen' mentality. And with an extraordinary amount of Michelin-starred restaurants populating the Riviera, we highly recommend stepping off your French Riviera motor yacht to sample the exquisite cuisine and flourishing Provençal wine scene that is frequented by the jet-set May through October.
Horizon Rooftop, Monaco
Welcome to Horizon Rooftop at the Fairmont Hotel; an infamous rendezvous spot for the international elite to retreat to in Monaco. See the world through rose-tinted glasses on Pink Sunday as you idle away an afternoon of unlimited rose wine or champagne.
Les Perles de Monte-Carlo, Monaco
Whilst planning your luxury Monaco motor yacht itinerary or Monaco Grand Prix weekend, we highly recommend incorporating a relaxed lunch at this tiny restaurant tucked away at the end of the Port Fontvielle pier in Monaco. Rumoured to be a firm favourite of Princess Caroline, Les Perles de Monte-Carlo is the perfect hangout for a shellfish frenzy.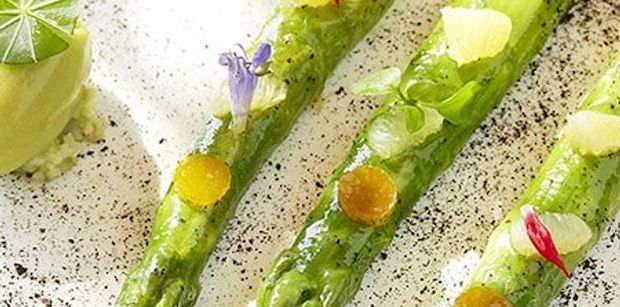 Club 55, St Tropez
Relaxed, yet incredibly special – and a prime people-watching perch through May to September. Regularly frequented by British and European royals, an afternoon spent at this classic establishment on Pampelonne Beach is the perfect way to watch the sun set on your French Riviera crewed catamaran charter. Expect great food and an equally fun atmosphere on the sands of St Tropez.
La Palme D'Or, Cannes
Helmed by none other than one of the country's most celebrated chefs, Christian Sinicropi, it is no wonder this restaurant boasts not one, but two Michelin Stars. Indulge in creative flair and technically astounding dishes paired with stellar wines, whilst overlooking Cannes' La Croisette for the ultimate onshore retreat.
La Guerite, Cannes
Since 1902, a worldwide clientele returns year on year to experience the Mediterranean charm and authenticity that La Guerite oozes. With its unique private island setting on Ile Sainte-Marguerite, it is generally only available to yacht guests – although there is a water taxi from Cannes. Glorious food and DJs make it almost obligatory to get up on the tables and dance as you guzzle down rose.
---
For more inspiration, check out our guide to the top restaurants on the French Riviera. Or, contact our Charter Experts today to plan your luxury yacht charter in the South of France today.