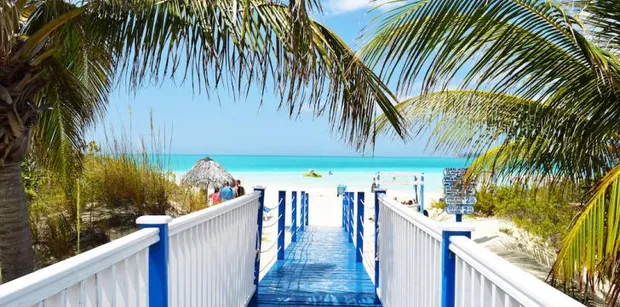 There is no way to brighten up the winter months than booking a week away in the Caribbean on a yacht. Beat the winter blues and secure a yacht charter with Boatbookings in the Caribbean! Dreaming of crystal blue waters, perfect sailing conditions, beach bars, conch salads, scuba diving or just spending quality time with loved ones? There is no place better than the Caribbean to enjoy these activities and to avoid grey days onboard a boat. Many bareboat monohull, catamaran or crewed Caribbean charters still remain available for Spring. it is not too late to secure your boat!
Having lived and worked in the Caribbean, broker Alice shares her favourite islands for a charter this winter.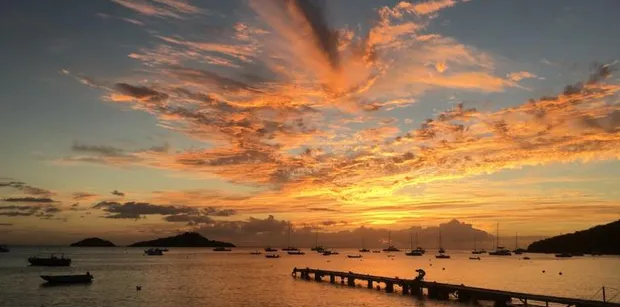 St Vincent and the Grenadines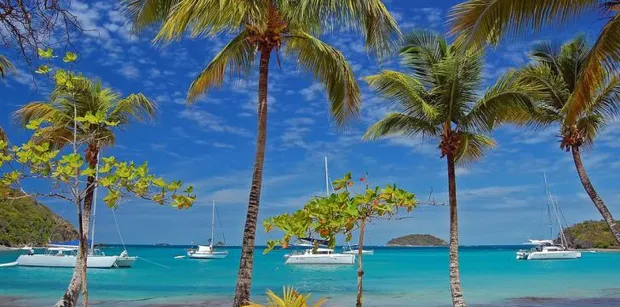 These group of islands are part of the Caribbean Windward Island chain. These islands are renowned for more sheltered sailing temperatures towards the later parts of Spring. When the rest of the Caribbean enters into rain season over summer, the climate of these islands remains calm. Chartering a yacht within these islands has a similar feel to chartering in the British Virgin Islands however the experience is more tranquil. St Vincent and the Grenadines are often visited by British royalty and possess an air of unspoilt sophistication. These islands are very popular for bareboat monohull charterers however there are many crewed and bareboat catamarans to choose from if you would prefer!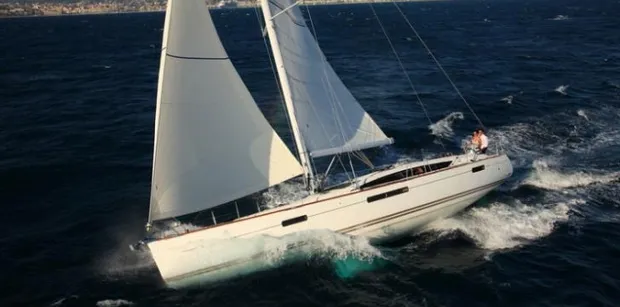 Bequia is a MUST – visit whilst on charter here. If you are feeling adventurous why not try a one way charter from St Vincent to Grenada.
Guadeloupe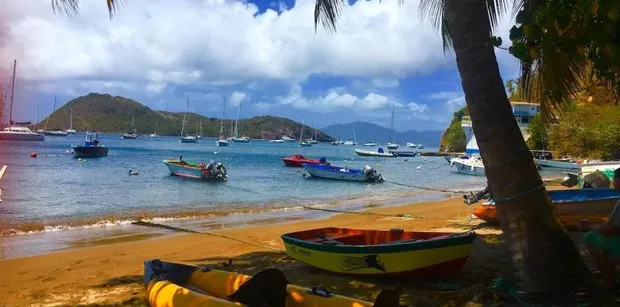 Consisting of 5 islands, Guadeloupe ( otherwise known as 'Butterfly Island' or 'Gwada') is the largest of the Caribbean islands.
Expect to see a lot of natural beauty, friendly locals and French bakeries throughout your charter. Must do activities during a charter include diving on the Reserve Cousteau National heritage scuba dive site on the island of Basse -Terre, hiking the many waterfalls across the islands and hiring a scooter to tour the beautiful Iles Saintes.
'Gwada' creates an imperfect blend of classically French and Creole culture that oddly mixes to provides an unforgettable experience. Cuisine to try on the island includes Planteur cocktail with locally produced white rum, Octopus fricassé and most importantly the deep-fried Bokit sandwich. Follow the Boatbookings tailor made itinerary to get the best out of Guadeloupe..
https://www.boatbookings.com/yachting_content/guadeloupe_bareboat_itinerary.php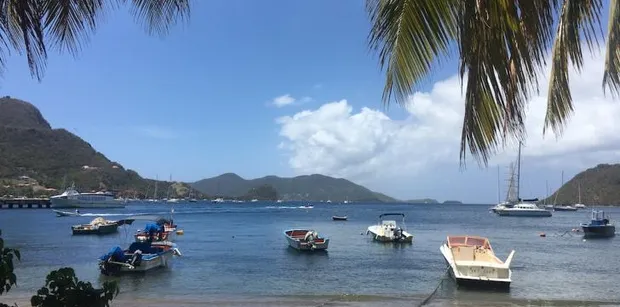 There are many great monohull and catamaran options to choose from for a yacht charter in Guadeloupe.
The British Virgin Islands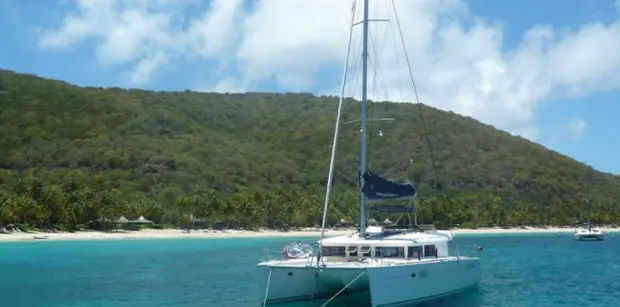 Having recovered from the damaging effects of hurricane IRMA in 2017, the British Virgin Islands have officially bounced back and has re-gained their reputation of being the jewels in the crown of bareboat and crewed yachting. Whether you're looking for a bareboat or a crewed catamaran or monohull yacht, these islands have something for everyone. White-sand beaches, luxury hotels and some of the best bars in the world comprise the BVI! This is one of our favourite destinations to organise charters due to the variety of boats and the great crewed catamaran options available!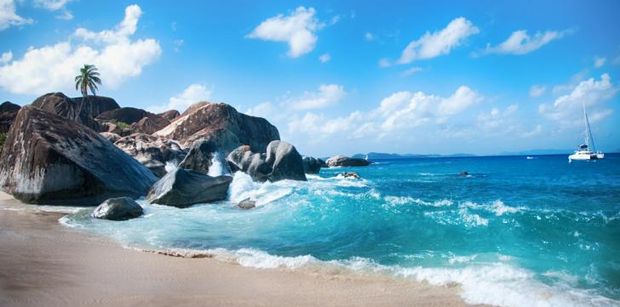 Do get in contact with the Boatbookings charter experts today to plan your yacht charter for Winter/ Spring!
There's still time to catch a Caribbean sunset from the comfort of your private yacht!