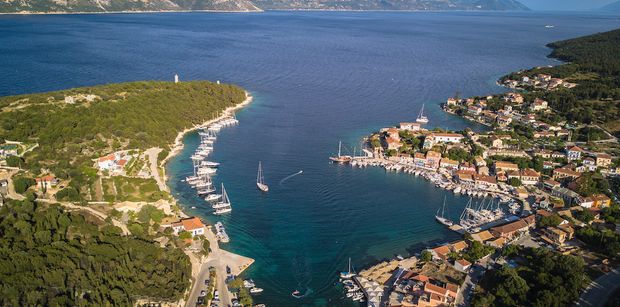 There's a special place in my heart for the Ionian. I have lived, sailed, swam, and grew as a person there. From Lefkas to Kefalonia, these islands are what I called home onboard a 2015, 37ft Bavaria called PARIS.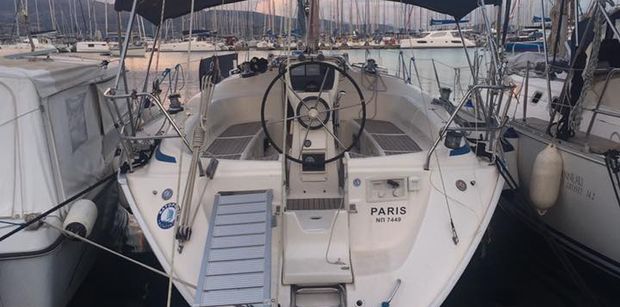 Like many sailors who have sailed in one particular area, you tend to have your favourite anchorages – your 'go-to' place which is versatile and enjoyed by many a 'crowd-pleaser' if you will! Below I talk about my top three anchorages and why you should incorporate them in your itinerary.
Number 1. KIONI – Ithaki Island.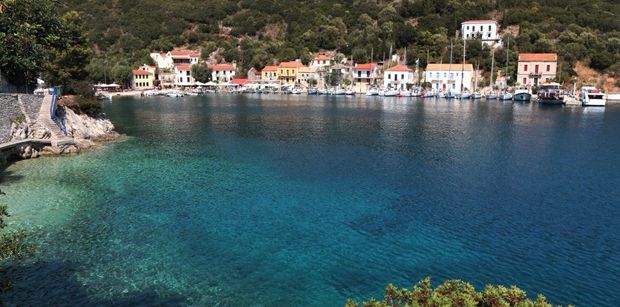 Check out our 7-day bareboat sailing itinerary here!
Why?
Kioni, in my opinion, has the cleanest water due to how quiet it is. In the evenings you MUST go swimming! It's absolutely teeming with phosphorescent algae which sparkle when disturbed.
You can, more often than not, find a place to drop anchor and tie off to a rock, and if there's space, on the town quay.
The town is quaint, with a few stunning restaurants located along the harbour wall and up in the foothills overlooking the bay.
Fantastic holding, and normally fairly quiet.
Where?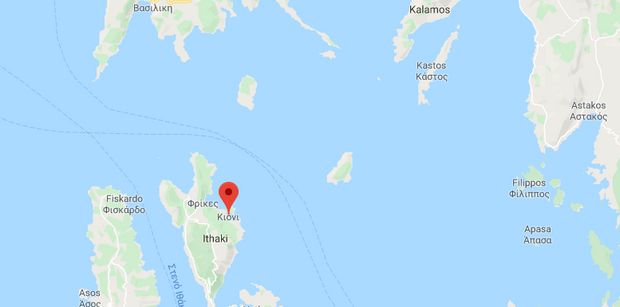 Kioni is located on the northeastern tip, protected from the northwesterly prevailing winds. Many sailors tend to hot-foot it down to (big) Vathy located further south which subsequently means that Kioni is fairly quiet, even during high season.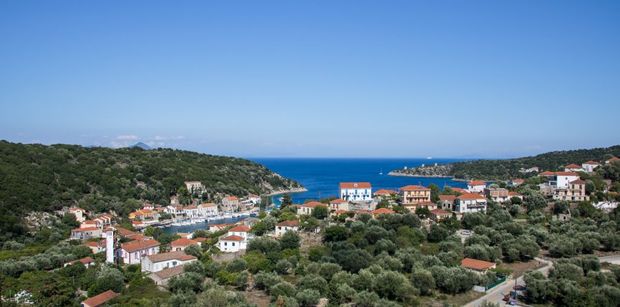 When?
This anchorage is best enjoyed overnight. It provides protection from the prevailing NW winds and is best viewed early morning!
Anything to watch out for?
A common phenomenon happens pretty much everywhere in the Ionian and that is the Katabatic winds. Most of the tiny anchorages in the Ionian are hidden and tucked away between hills. As the air cools, and the land is warm, it pushed air and funnels between the hills. From around 5:30 PM onwards it can get pretty breezy. It normally settles by about 7:30/8 pm so make sure your anchor is well dug before heading off for your fresh greek dinner!
Number 2. Foki Bay – Kephalonia.
Yes, before you ask it really is called that – and it is truly stunning.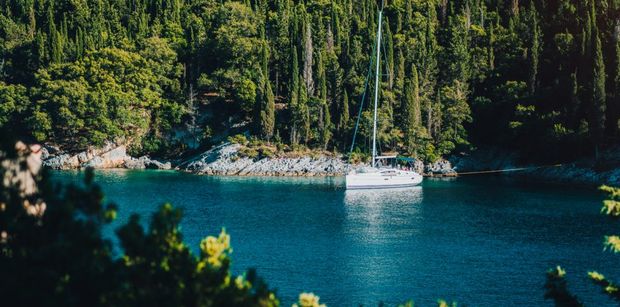 Why?
The Trees. I nicknamed this bay 'Little Canada' because of the Cypress trees that almost fall into the water.
The caves. Accessable by tender or simply swim in! Turn your outboard off just as you enter the caves as people swim in and out of them. The Caves were used for mining in the '50s and still remain now. Don't worry if you're scared of small spaces as these caves are absolutely massive. They are so big you could easily fit a two-story house in them! Take a torch and enclosed shoes (don't wear flipflops as some bits are quite steep).
The beach. Sometimes while sailing around you just need some time on a beach! Well, this bay has one. In the top right-hand corner is an adorable beach with a quaint taverna serving the best drinks!
You can walk into Fiskardo for some shopping, it's around 1.5-2km walk.
The water is CRYSTAL clear!
Where?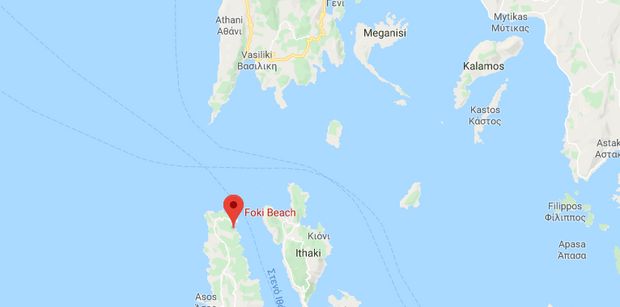 Foki bay is based on the northeastern tip of Kephelonia, a stone's throw (or 10-minute tender ride) into the famous Fiskardo, boasting up-market restaurants and beautiful jewellery shops.
When?
This is a perfect lunch spot, or evening stopover (if the winds are favourable). Great holding for lunchtime with the most stunning scenery to enjoy your freshly prepared lunch!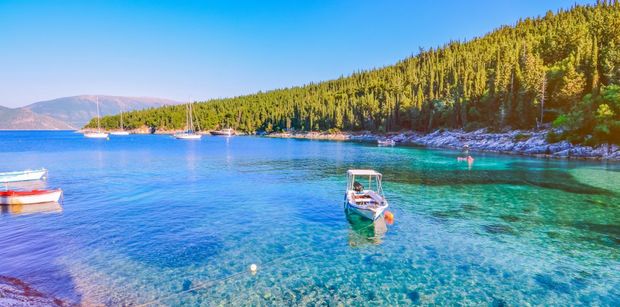 Anything to watch out for?
In the high season time, the beach is buoyed off to protect the swimmers, make sure you don't get caught up in there. Try and head as far in towards the beach as possible as most of the superyachts take the entrance area as its deeper. This will also protect you from the swell that is created from the passing ferries.
Number 3. One house bay – Atokos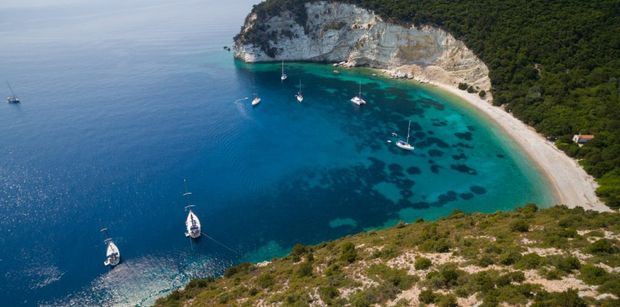 Why?
The pictures speak for its self. One House Bay, characterised by the one house which sits by its self in the foothills.
The crystal blue water and picturesque beach are just some of the reasons you should stop over here!
Gorgeous scenery.
Deep blue water.
Excellent walking.
Where?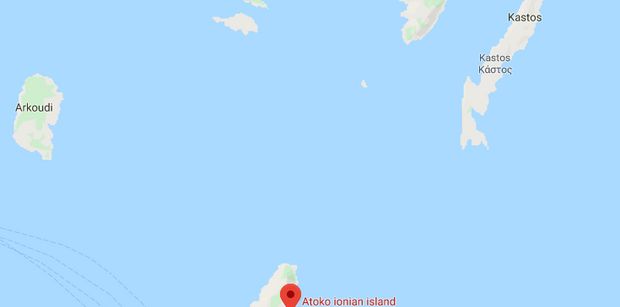 One House Bay is on the Southeastern corner of Atoko Island, East of Ithica island. The island is only home to goats, which the shepherd attends to every 4th day.
When?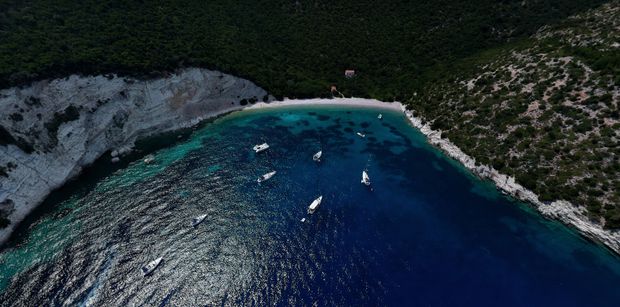 A perfect lunch spot when travelling from the eastern islands to the western islands. If the winds are favourable, you can possibly stay here overnight, please bear in mind it offers little to no protection.
Getting first-hand knowledge about the area is key to creating a memorable charter. I have traveled extensively throughout Greece and the Meditterenian to visit destinations to provide you with the best recommendations and advice. Looking to explore the Southern Ionian? Speak with Alice today at [email protected]!