Korcula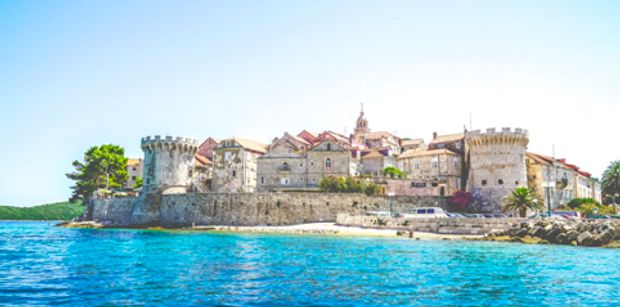 Korcula Island is one of the greenest islands in the Adriatic Sea and one of the most popular travel destinations in this region of Croatia. The town itself is a picturesque Dalmatian city between the sea and a striking range of mountains and has been described as a calmer Hvar. The charming old summer resort town has lots of history, well-preserved fortress walls, bustling outdoor markets, ancient churches, quaint hotels, flower-lined streets, and stunning quiet bays. Korcula was the birthplace of Marco Polo and offers many festival traditions throughout the summer.
Pensatore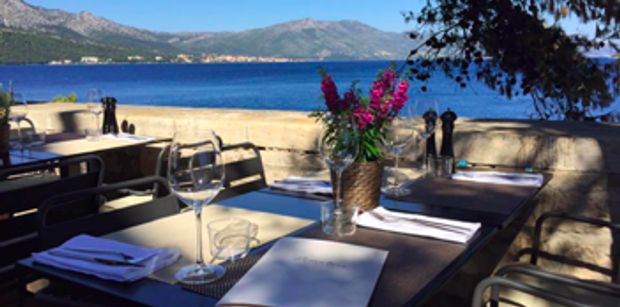 This local restaurant is situated at a premium spot on Korcula's old town promenade with breathtaking views overlooking the panorama of Pelješac channel. The terrace offers breathtaking views while enjoying delicious food using fresh, organic, local ingredients. Pensatore is known for providing top-class cooked lamb (janjetina na leso)as well as modern twists on traditional Dalmatian specialties, making them more attractive to numerous tourists who like contemporary approaches in cooking.
Atrij Zrnovo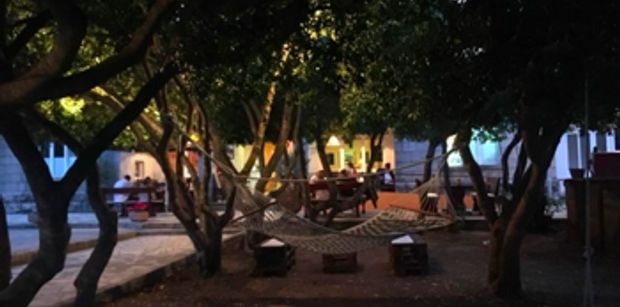 Enjoy dinner here under the trees on a hot summer night. If you are looking for good pizza, be sure to visit Atrij Zrnovo! However, diners also say that they serve possibly the best traditional food on the island. Be sure to try the incredible house specialty, Žrnovski Makaruni with meat sauce – the food here is made with love!
Pizzeria Torkul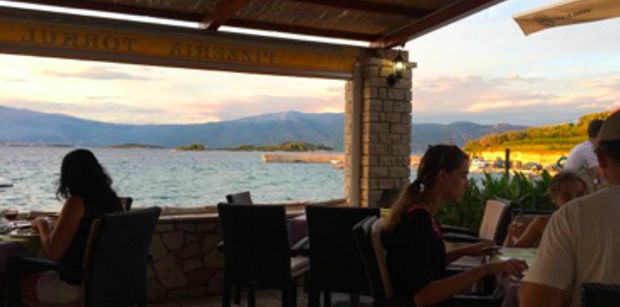 Located in Lumbarda, this seaside restaurant is rich in history that dates back over 100 years and offers a calm atmosphere on the terrace with a beautiful view of the sea. The pizzeria is located in a former olive oil mill, the millstone is inside the restaurant complimenting the typical Croatian style. The pizzas are prepared in a genuine wood furnace, giving them an authentic taste and making Torkul and must stop.
Radiona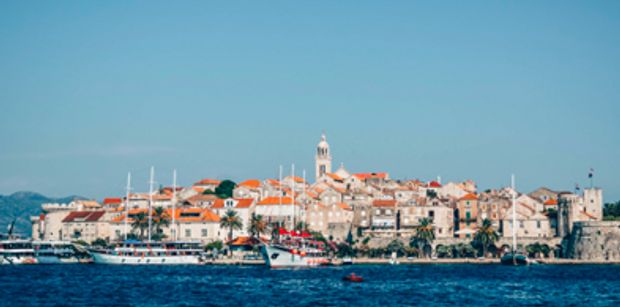 Bistro Radiona is located on the beautiful waterfront promenade overlooking the harbour. Celebrating the finest Croatian ingredients, from oysters and mussels from Mali Ston, Istrian truffles or black Slavonian pork, they create simple but delicious dishes. Enjoy an authentic Kor?ula atmosphere with good homemade specialties and some of the best wines from the island and surrounding areas.
Get in touch with one of us today to ensure you can involve at least one of these restaurants in the itinerary!