Not only does BOOMSHAKALA have a wonderful chef and crew, but she is also the most eco-friendly yacht we have had the pleasure of visiting. Her solar panels can keep the generators running for 12 hours! She uses eco-friendly products where possible and there are no plastic water bottles in sight! For more information about Green Chartering please visit this page.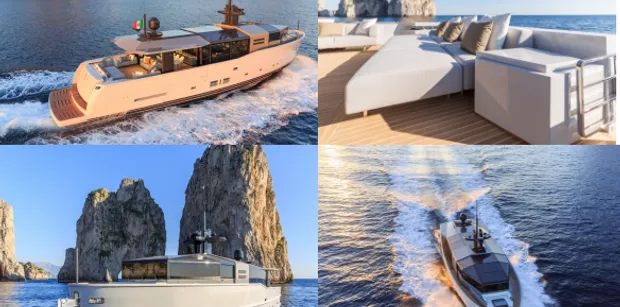 Gourmet Portuguese Chef Josué Eliziario joins the wonderful team on board BOOMSHAKALAKA!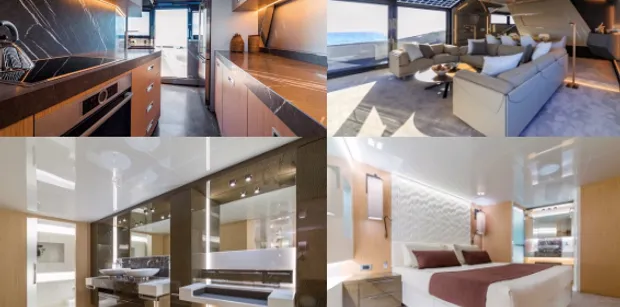 BOOMSHAKALAKA meeting
Find out more information regarding yacht chartering in our
Luxury charter yacht guide
We had the pleasure of experiencing the amazing cuisine cooked by accomplished chef Josué Eliziario on board BOOMSHAKALAKA. His cuisine is full of flavour and extremely creative. Having worked in high standard kitchens with demanding teams in Michelin starred restaurants, 5* luxury catering, a private chef on yachts and in villas for high-end guests, he brings a wealth of experience to the BOOMSHAKALAKA.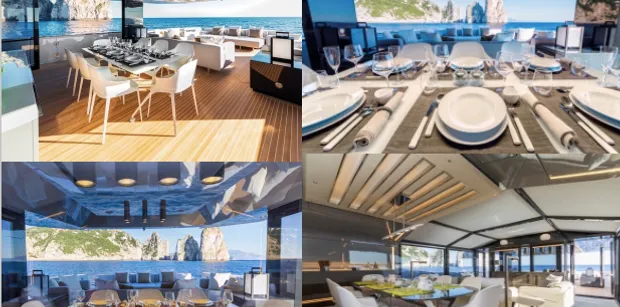 BOOMSHAKALA, based in Croatia.
Canapés
Josué prepared wonderful canapés including gazpacho shot with oregano toast, Mediterranean bruschetta with kalamata olives, lemong, fleur de sel, olive oil and basil sprout, creme brûlée parmigiano, ceviche and chicken breast marinated in sesame oil wrapped in bacon.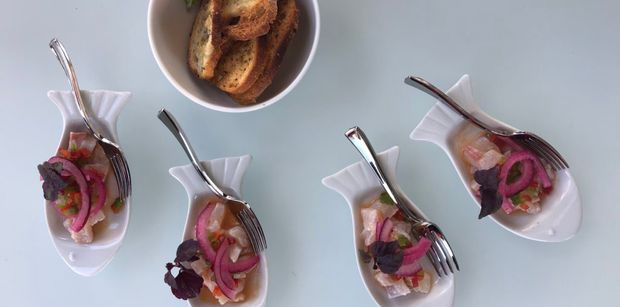 Check out our crewed yachts in Croatia!
Starter
Followed by a starter of pea cream, pata negra toast, soft cheese, mange-tout, pea sprouts and quail egg.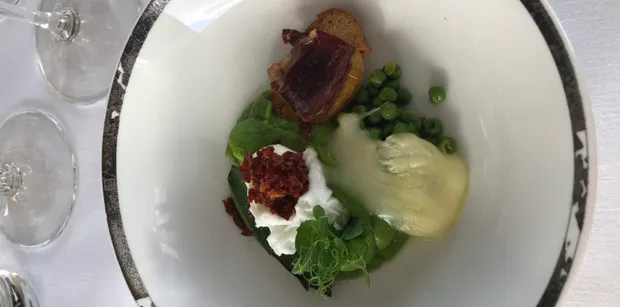 Check out our 7 Day Crewed Yacht Itinerary here!
Fish Course
His fish course was poached sea bass, clam cream, cucumber and chilli with lemon verbena.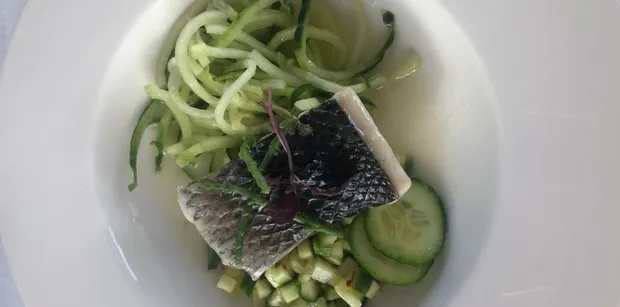 View our Yachts in Croatia!
Meat Course
Followed by grilled rib eye steak, seasonal mushrooms, tartar emulsion, leeks and potato gratin.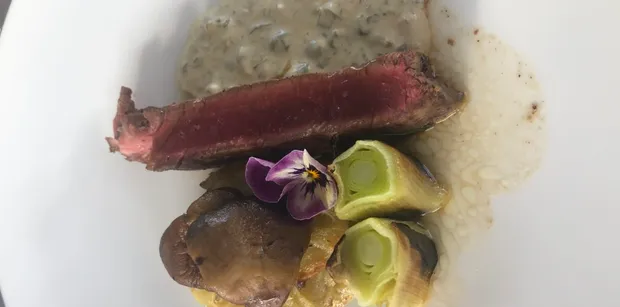 Information about the Adriatic Sea
Dessert
The dessert was to die for! Chocolate lovers watch out, this one is for you! Chocolate ice-cream, sorbet, gelatine, cream, crumble and cake!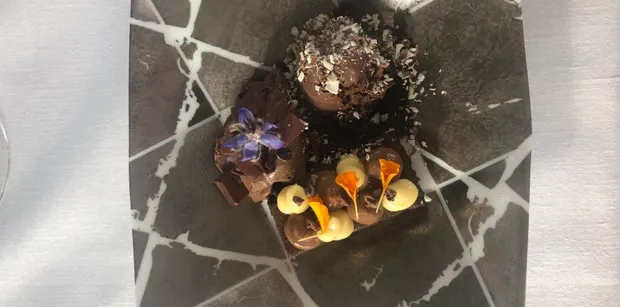 Petit Fours
All complemented by a stunning 3 tiered platter of more chocolate delights! Josué is also great with vegan food and other dietary requirements.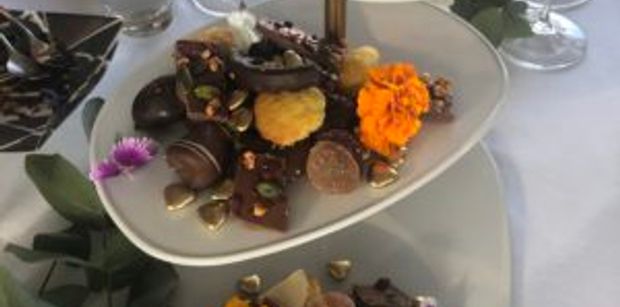 Yacht overview
The yacht has a stunning contemporary feel and her full beach master cabin is truly impressive with his 'N hers sinks and large walk-in shower. The saloon area is bright with lots of natural light flooding in and leads onto her exterior dining area which is complemented by sofas and sun pads!
She is booking up fast for 2019, so please enquire now to secure your dates on board!