This year, the Caribbean saw devastation the likes of which haven't been seen for many, many years; businesses were shut down, lives turned upside-down, and some islands have been deeply scarred by hurricanes Irma and Maria.
However, the sheer power of nature has been outshone by the greater force of community strength. Times like this prove that people all over the world can come together and help one-another; rebuilding lives and strengthening bonds; providing moral support and showing great respect for those who have suffered.
It has only been a few months since the disaster, yet we are delighted to announce that some of the BVI's most popular eateries and restaurants are either back, or on their way back, ready for Mid-December in time for the Christmas and New Year holidays, as the Caribbean comes back from this travesty bolder, stronger and just as beautiful!
Foxy's Tamarind Bar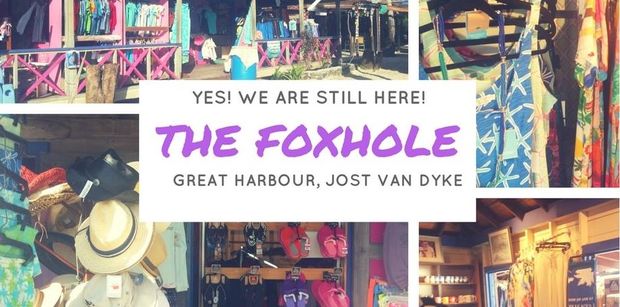 Foxy's is a hidden, colourful jewel nestled between the palms on the island of Jost Van Dyke. Beginning its life in 1966, Foxy's has climbed through history to become the best known bar in the Caribbean; famed for it's fresh ingredients and exquisitely cooked beach-food, guests can enjoy a range of items, such as Jerk Chicken, Pulled Pork and Calamari.
Coco Loco Beach Bar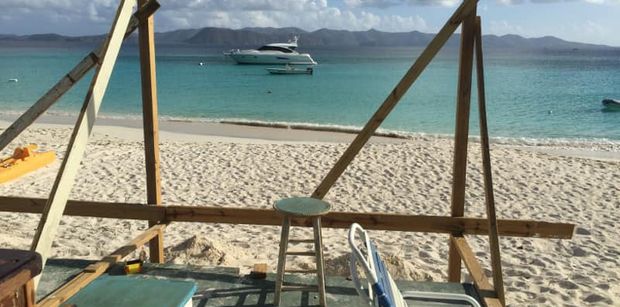 Coco Loco's Beach Bar is still on the mend, and hopefully will be back to normal by December, but we couldn't miss this superb establishment off of our list! Run by Uncle Wendell and based in Jost Van Dyke, Coco Loco's is an increasingly  popular restaurant and bar with widely praised pizza, fresh fish and stunning views.
The Watering Hole
The Watering Hole is the centre of parties in Road Town, with Full Moon Tiki Parties, an incredibly well-stocked bar (with capacity to open a second bar when things start to boom!) and astounding reviews for their cuisine. This fine establishment offers guests a range of food, from pizzas, to burgers, sandwiches and salads; the perfect food to eat whilst your toes are buried in the sand!
Gram's Place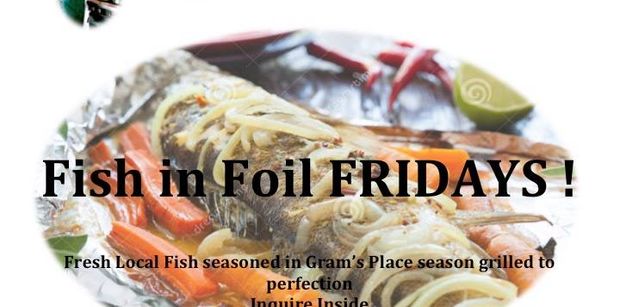 Gram's Place is incredibly popular amongst the locals- which is always a good sign! Situated in the East End of Road Town, Gram's Place offers a menu reflective of the true Caribbean palate. The menu changes daily, featuring wonderful Caribbean stews, beautifully cooked fish and traditional side dishes.
Irene's Restaurant & Bar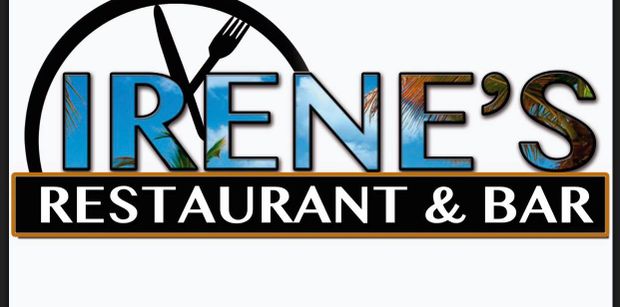 Irene's is a newer addition to the Caribbean restaurant family, however, their Friday Night Grill's have already made a big splash with visitors and locals alike. Featuring traditional Caribbean foods, as well as some more popular Western dishes, Irene's is a superb mix of fun, food and festivities!
We've compiled a list of reputable charities should you wish to help out with the continued efforts to rebuild:
The BVI is back up and running, and there is every reason to charter a yacht around this jaw-dropping archipelago! Get in touch to realise your dream Caribbean getaway on board a Crewed Catamaran Charter!
See our BVI Charter Guide and Itineraries to give you some inspiration for your escape!