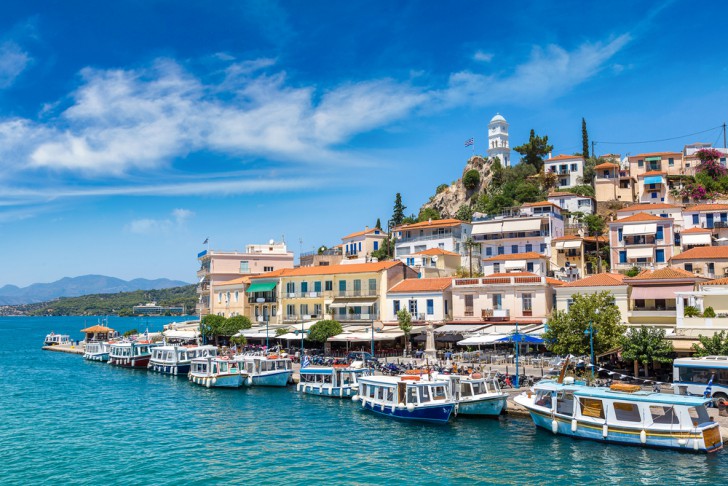 The Greek islands are amongst the top summer yachting destinations. Alas, in July and August the strong Northern Meltemi winds that blow in the Aegean Sea can render Mykonos and the surrounding Cyclades islands unpleasant if one does not have strong sea-legs.
Assuming the charter starts and finishes in Athens, you can avoid these winds by heading to the Saronic Gulf and the Eastern Peloponnese Coast. Both of these areas lie to the south of the mountainous Athens peninsula, and the mountains deflect the Northern Meltemi wind. So why not make the most of the lovely and calm summer weather and charter one of our luxury sailing yachts around the Saronic Islands! Below is an example 7 day itinerary of what you could experience:
Day 1: Poros Island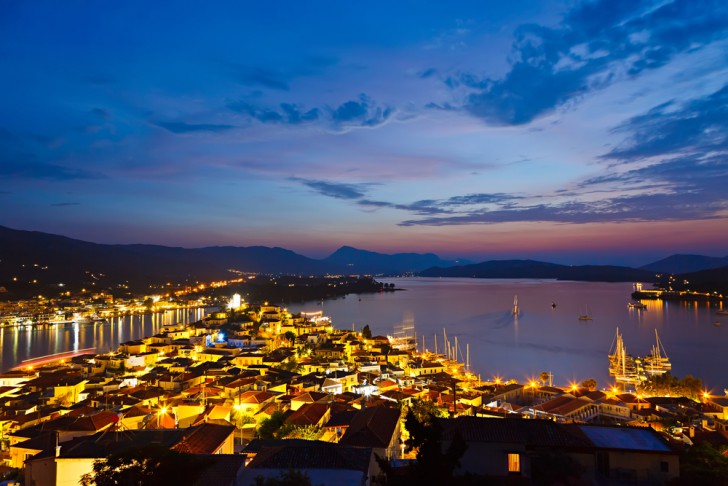 Just 25 miles from Athens, you can find everything that the Greek islands are famous for: sandy beaches, clear waters and a dandelion coastline: Poros has a lively little port, ideal for an evening stroll along the pier and a drink in one of the many bars.
Day 2: Spetses Island:
Continue your exploration of the Saronic Gulf by visiting its most famous island! Spetses is a VIP hotspot combining top restaurants, vivid nightlife and an assortment of lovely beaches. The island is covered with a pine forest and in many places the trees reach up to the beach – a pleasant contrast to the usually arid scenery of the Greek Islands.
Day 3: Monemvasia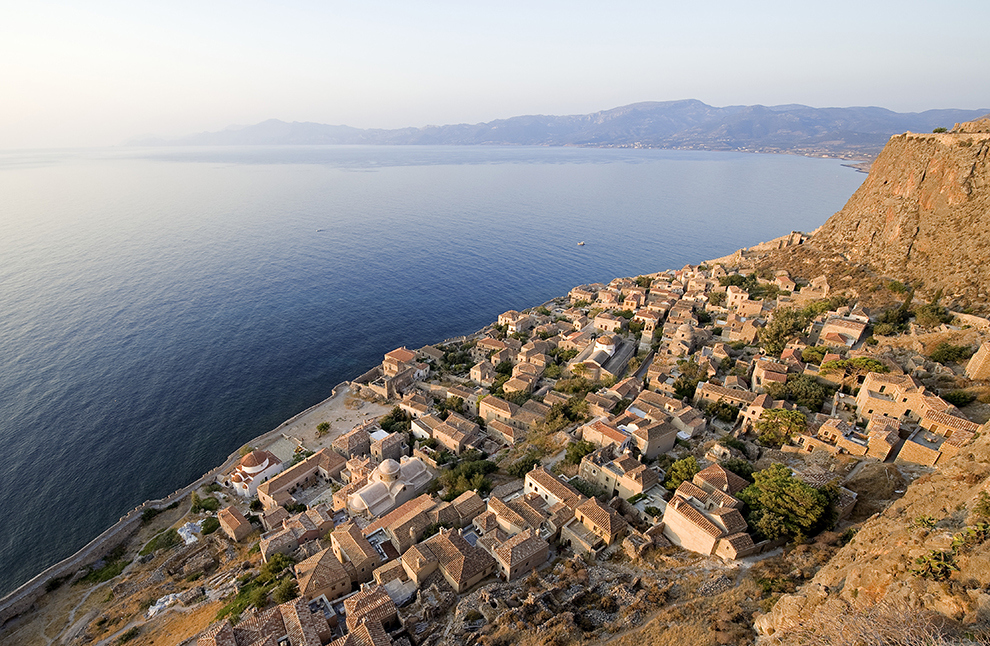 Monemvasia is a rocky peninsula in the South Eastern part of Peloponissos, just 2 hours cruising from Spetses from Athens. The peninsula is covered by a medieval fortress-town, much like Mont Saint Michel in Normandy, without the tides and with much warmer weather! There's only one narrow stretch of land connecting the mainland to Monemvasia. Of special interest in the area is Malvasia; a sweet white wine made of sun-dried vines that has been locally produced since the middle ages and bearing the Latin name of Monemvasia.
Day 4: Gerakas – Kipparisi
The port of Gerakas is unique for being the only deep water "fjord" in Peloponese: a narrow entrance on the coastal cliffs leads to a protected little port that used to be a pirate's lair many centuries ago. After visiting Gerakas, you will head to Kiparissi, a lovely little port with the bluest waters!
Day 5: Porto Heli
After a couple of tranquil nights, it's time to head to a busy spot! Porto Heli is another jet-set area, with the only 6 star hotel in Greece, a Nikki Beach club/hotel and the sandiest and most turquoise beaches!
Day 6: Hydra Island:
The lovely little port of Hydra has preserved its 18th-century architectural style, complete with a waterfront bastion and rows of beautifull stone houses. This is a great place for foodies as there are many high-end restaurants where you can find some tempting greek dishes.
Day 7: Aegina Island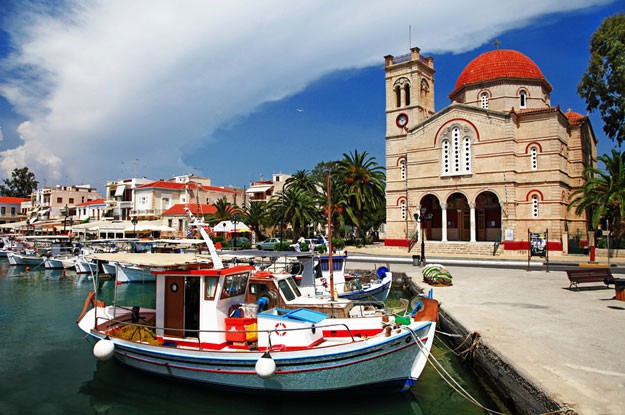 Spend your last night in Aegina Island, only a 1 hour cruise from Athens, yet so tranquil! Aegina is surrounded by smaller uninhabited islets, perfect for your last swim before your return to Athens.
If this itinerary has tempted you to start planning a luxury yacht charter around the Saronic Gulf Islands and Peloponnese coast, contact one of our brokers today and we can help you make the most of your trip!