Feeling blue this winter? Check out these new luxury trends available this season, then jet off to a holiday of your choice. This weeks blog entails an intriguing collaboration between an audio and shoe company…a watch that makes people roll their eyes at the iwatch and an ice bucket that requires no ice. These are the ideal mix of pieces to ensure your trip is filled with luxury and excitement, whether you're off to an event in the French Riviera or chasing the sun in the Caribbean.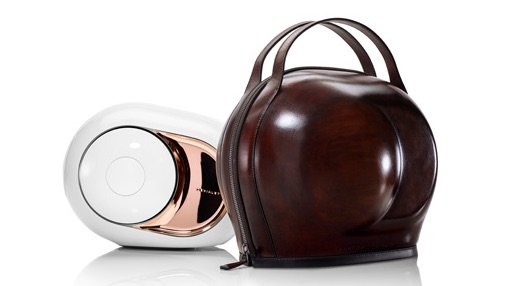 Devialet, the audio professionals, are collaborating with Berluti,the leather shoe makers. Together, they have created a travel case masterpiece. Berluti is heavily praised for quality leather in Paris, and Devialet have a worldclasss sound system so this partnership has produced exceptional goods.  This luxurious travel case is the ultimate accessory to have this winter; take it on your weekend city break and be overwhelmed with compliments! The stunning suitcase is labelled the "Cocoon"; it has the rich colour, smooth surface and elegance of a conker, how seasonally appropriate!
Nowadays, it is nearly impossible to not stay connected. Through a multitude of devices ranging from phones, laptops and now watches, people are engaging all throughout the day. De Grisogono Samsung Gear S2 is a tech and glamorous watch on the market today. The watch is targeted at "women interested in connectivity", and this niche market is thrilled to be noticed.  The mechanics, aesthetics and design are all equally impressive; with the elegance to wear at night, but casual look to wear during the day also.  Prepare to be shown functions you did not even know you wanted, but now you will! With sensors, trackers and fitness functions this new watch serves a myriad of purposes.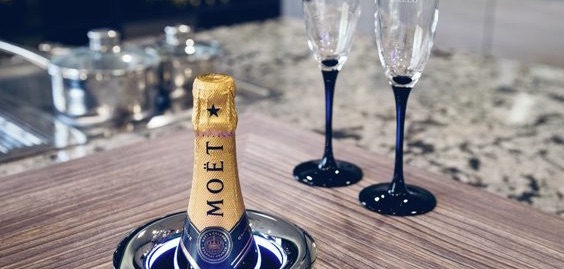 A new invention to the market; Kaelos 'iceless' ice bucket! How? Advanced technology allows the bucket to maintain a cold environment. Long gone are the days of splashing the water from the bucket, or not getting the right temperature beverage. This traditional invention is a thing of the past now modern technology allows for a simpler and cooler method. So bottoms up, and indulge in an evening full of bubbles!
Get in touch to organise a memorable trip, on a luxury yacht.