This blog continues the 'day in the life' series, as an intern at Boatbookings. Without a doubt one of the best days so far was Friday 27th May when I accompanied Charter Broker Ben on a broker sailing day around Cap D'Antibes.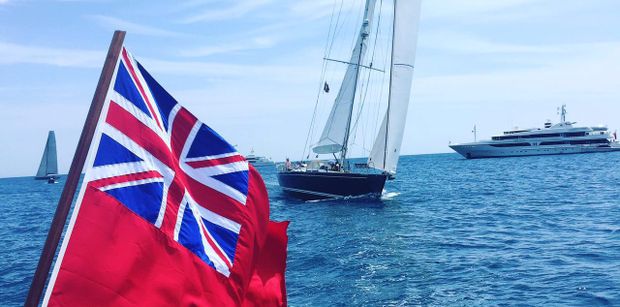 We started our day in Port Gallice in Juan les Pins, where we were picked up by the tenders. 2 minutes out of the port we came across the 8 stunning sailing yachts which were anchored off the coast for the day. Ben and I headed straight for WALLY ONE, the original Wally sailing yacht built in 1980.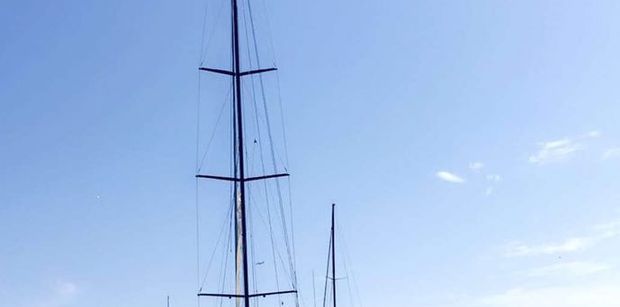 We were greeted by the animated Captain Nouno, and his crew, who took us on a tour of this prestigious yacht. This beautiful and elegant sailing yacht has all the features for classic sailing with impressive indoor and outdoor space and a contemporary feel. We particularly enjoyed the lowered seated area on deck which was the perfect spot for relaxing and socialising and allowed the crew to move around the deck freely.
We enjoyed a delicious buffet lunch aboard WALLY ONE then took the tender to visit a few other boats. We visited the ultra-modern performance sailing yacht SHAMLOR and the all-Italian 24m sailing yacht SOUTHERN STAR. This was a fantastic opportunity for me to see some yachts in person and meet lots of people from the South of France yachting industry.
We returned to WALLY ONE for an afternoon of sailing around the Cap. It was fantastic to be sailing again having not sailed since my school days. Captain Nouno and the deckhand Jean skilfully sailed us around the Cap at speed passing close by the other impressive sailing yachts. This was a really magical afternoon, we had perfect sailing weather and there were some enormous motor yachts moored in the bay as well! A particular highlight was sailing within metres of the second largest yacht in the world, Roman Abramovich's 164m Superyacht ECLIPSE.
At 4pm all the yachts anchored in the bay once more and we enjoyed a glass of rosé with the crew and the other visiting brokers. We spent a fascinating few hours discussing everything from the yachting industry to English rugby, as the sun set over the Riviera.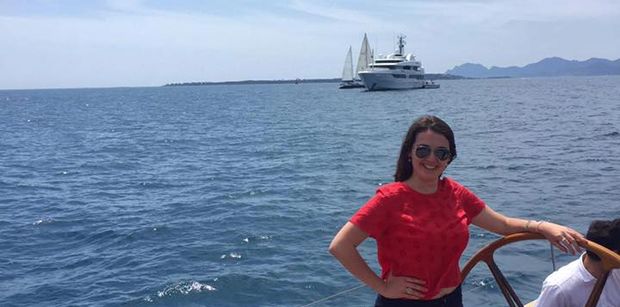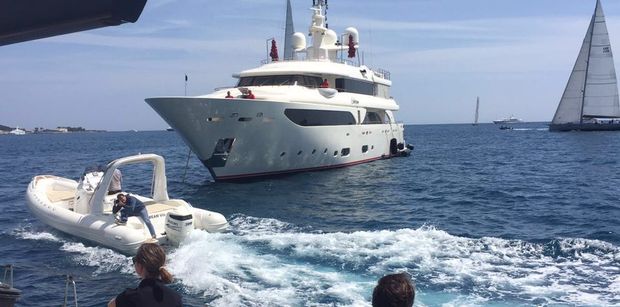 We left the yacht somewhat nostalgically after a spectacular day on the water. Our parting souvenir were a pair of WALLY ONE flip flops each!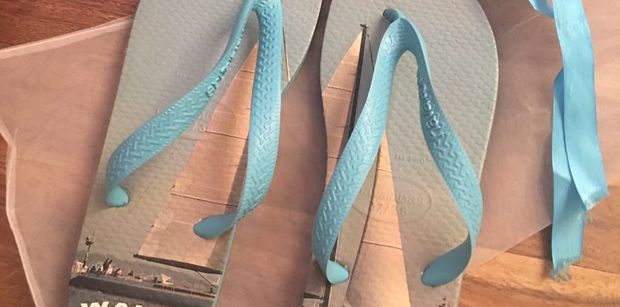 Being given the opportunity to attend and take party in such an amazing day was a wonderful experience. It demonstrates both the highlights that come with a Boatbookings internship and the level of freedom and trust they place in all their interns to represent the company. Internships in yachting are rare and the Boatbookings internship opens the door to the exclusive yachting industry!