The Bahamas are more exotic and beautiful than the postcards, pictures and people portray. The sea is warmer, the sand softer and the locals more friendly than anywhere you have been. It really makes for the perfect sailing destination; what is more ideal than the stunning islands which invite you to spend your days relaxing and sunbathing to your heart's content. With a variety of anchorages, you can choose a spot and stay for as little or long as you please on your Bahamas bareboat!
Is there anything else to do in the Bahamas besides sunbathe, some may say? Absolutely! The Bahamian cuisine is sought after, with the endless fresh fish available served in diverse and intriguing ways. The local specialty is conch, the pretty shell you often see whilst snorkelling! There are a variety of ways to enjoy your conch, one of the favourite being in a light salad, washed down with a local Sands beer! After all, you don't want to be bloated in your bikinis on the beach..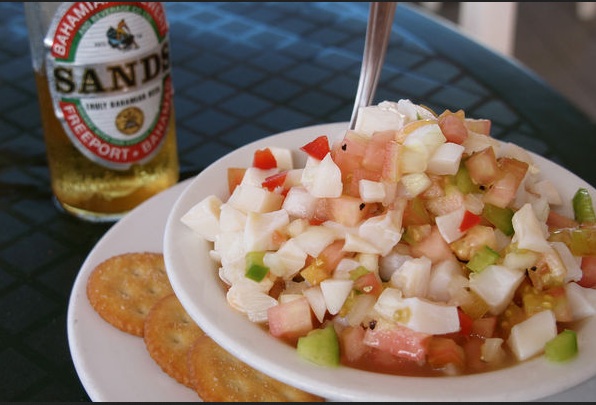 The most bizarre thing in the Bahamas has to be the swimming pigs. No, we are not off our trotters! Head to Pig Beach to witness them piggy paddling around; a yacht charter offers unrivalled experiences where you can sunbathe, snorkel and swim with the piggies off the aft of your yacht. Explore for yourself over twenty cays, where you can't miss the opportunity to have your picture taken with the porkers!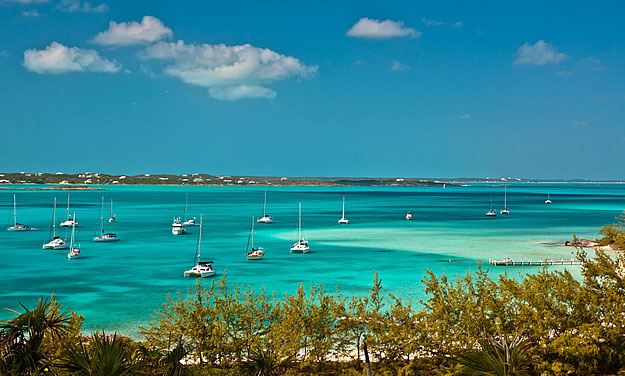 If a lifestyle of Conch, swimming pigs and sailing around idyllic islands sounds like a desirable holiday. Contact our expert brokers today for more advice and to choose the perfect yacht for you! Want more choices? See our Facebook for a range of destinations and itineraries.