For sheer diversity of sights, activities and experiences on a single yacht charter, it is hard to beat the classic one week cruise off the east coast of Phuket, Thailand.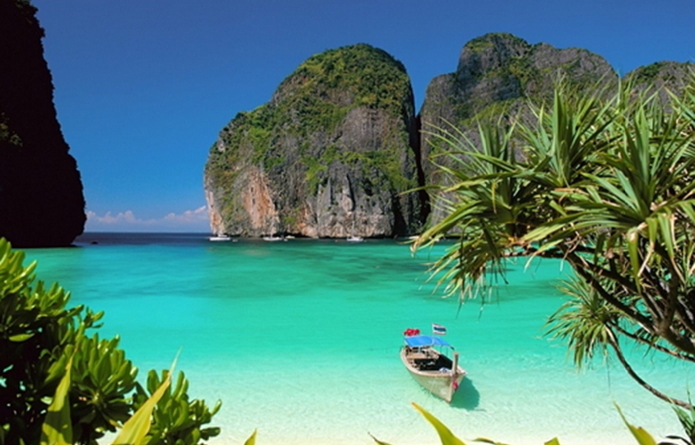 From the stunning limestone scenery of James Bond Island and Phang Nga Bay, to the white sandy Ao Nang and Railay beaches near Krabi; exploring caves and mangroves by kayak, then the breathtaking beauty of the Phi Phi Islands surrounded by amazing and diving possibilities… all this can be experienced in a relaxed one week Phuket yacht charter.
All charters start at various marinas on the east coast of Phuket, and the classic clockwise itinerary heads north into Phang Nga Bay, where you can find James Bond Island and hundreds of small islands, bays, inlets and caves, ideal for exploring by kayak.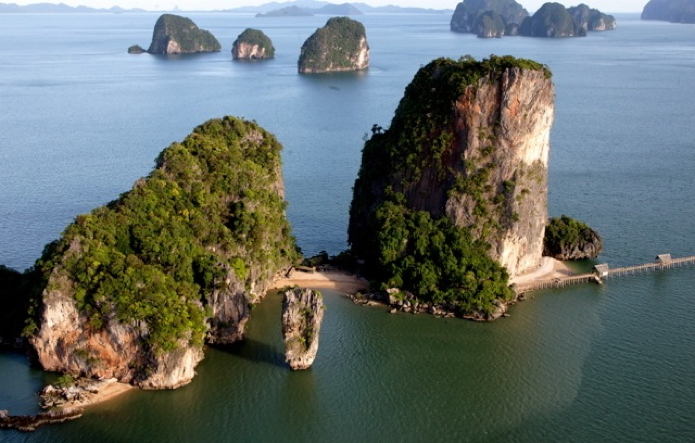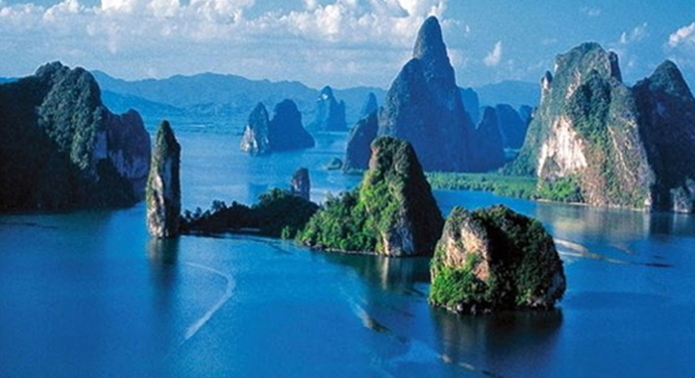 You could spend weeks exploring Phang Nga Bay alone, but the world famous beaches of Ao Nang and Railay beckon next… clear white sands with incredible cliff backdrops, and the water starts to get clearer as you head south. Snorkel masks at the ready please!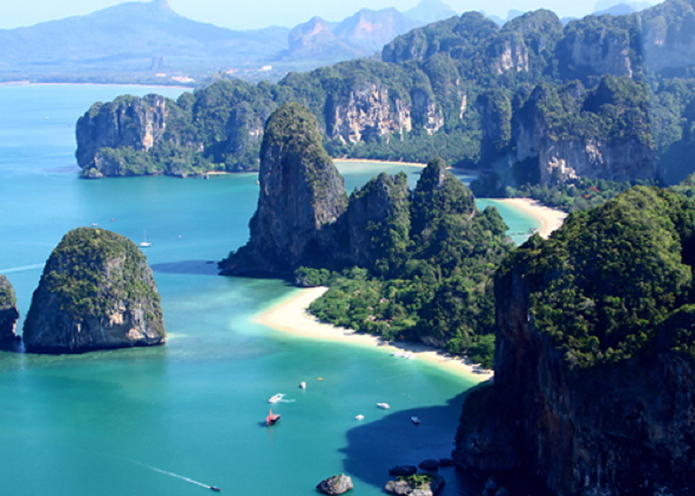 Then what could be the 8th wonder of the world approaches, as you see the Phi Phi Islands appear in the distance, the jagged sheer cliffs thrusting into the sky out of clear blue seas are a magnificent sight to behold. As you get closer, the sheer beauty of this island group becomes apparent – two main islands plus a dozen smaller ones, lagoons surrounded by rock walls and tropical beaches with colourful marine life. Breathtaking does not seem descriptive enough!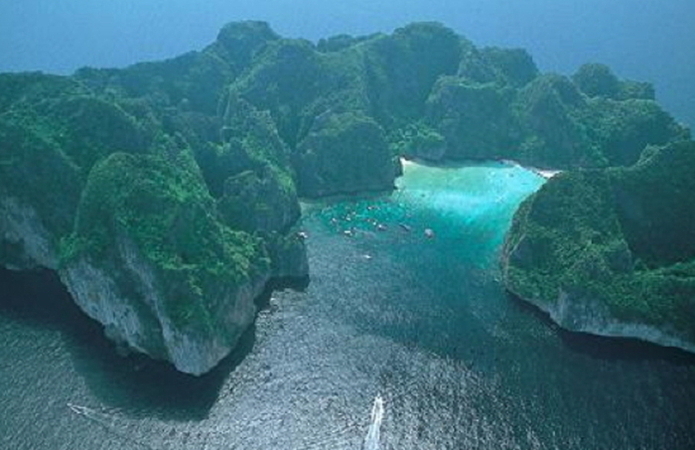 Captain Krill on the Phuket-based Broward 121 superyacht comments "Many of our charters from Langkawi to Phuket stop at Phi Phi. One of our biggest problems is dragging people away from Phi Phi….but we promise them that the snorkelling at Nai Harn Beach is a perfect finish to their Phuket yacht charter, and they are never disappointed."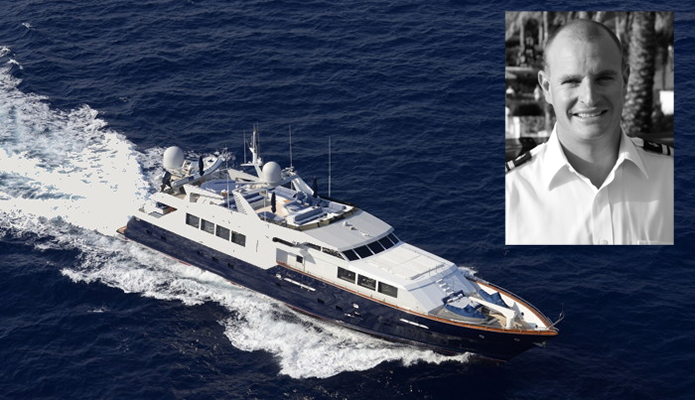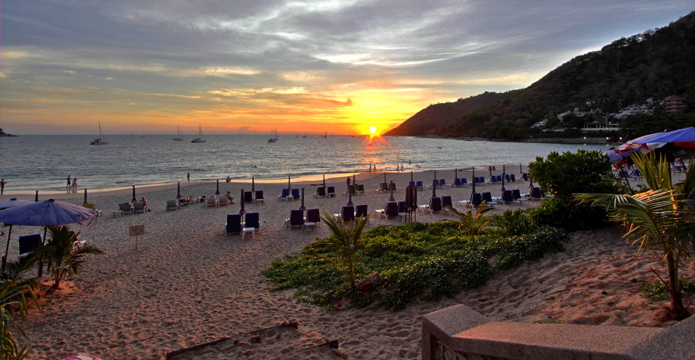 Captain Noom on the 70 ft Jacuzzi Cat is a big fan of Koh Khai, saying "Koh Khai is the closest place to Phuket to do scuba diving, and guests also love to snorkel in the clear waters, while feeding the colourful fish."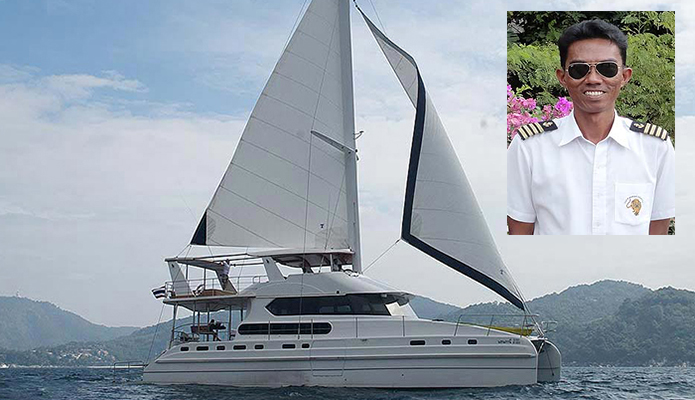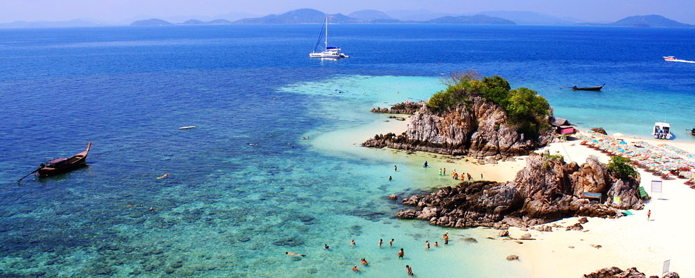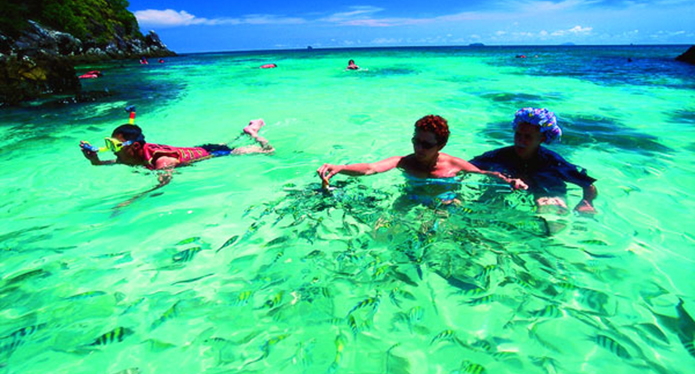 And every Phuket charter yacht will try to give guests a last evening to remember, by capturing a magnificent Phuket sunset!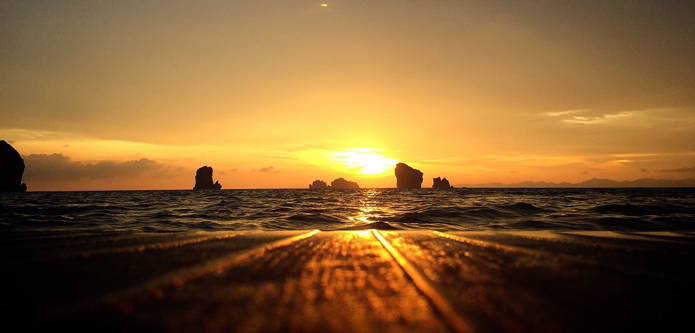 Contact us soon to discuss how to charter a boat in Phuket. Be it a luxury motor yacht or bareboat sailing boat, we can help you find whatever suits your needs!