With steady trade winds, calm currents, protected bays and pirate-ship bars, the British Virgin Islands is one of the world's sailing hot spots and, if we had our way, where we'd spend every winter!  With so many Tortola boat charters to choose from, you'll keep on coming back year after year.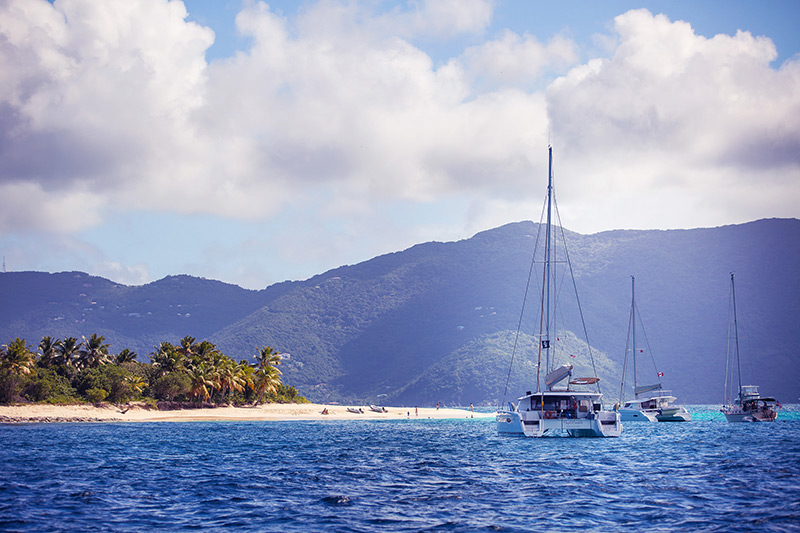 Here are top things to do and see in the BVI:
Walking Tour of Sage Mountain National Park:  Enjoy a guided walking tour of the national park, boasting the highest point in the Virgin Islands.  A bird lover's paradise with many species inhabiting the area and fantastic views across the seas.
Callwood Rum Distillery:  The oldest continuously operated distillery in the Eastern Caribbean.  For more than 300 years the Callwood family has been producing Arundel rum. There's a small store where you can purchase rum to drink on board like a true pirate.
The Baths:  This collection of sky-high boulders is the BVI's most popular tourist attraction.  The rocks are volcanic lava leftovers from up to 70 millions years ago and form a series of grottoes that flood with sea water.  A unique swimming opportunity.
White Bay: The clue is in the title.  Crazy white sand and good time bars – what more does one need?   
Salt Island:  The RMS Rhone's final resting place after smashing against the rocks during the 1867 hurricane.  This is one of the Caribbean's best wreck dives.
Anegada:  Just 12 miles from the other islands but like another planet.  A flat desert landscape with Flamingos wading in the salt ponds, this is well worth a visit.  Eating Anegada lobster is a rite of passage and every restaurants has them on the menu, usually grilling them on the beach in a converted oil drum.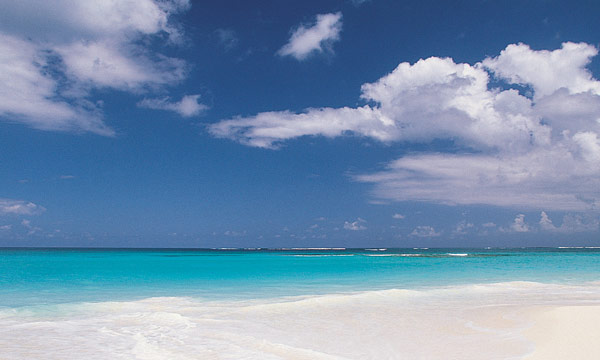 With many boats to choose from, you will be spoilt for choice!  Our personal recommendation for a BVI charter is always a Catamaran due to the great deck space for sun bathing and a large open cockpit for al fresco dining. This makes Catamarans the perfect choice for a destination where outside living is the norm thanks to the stunning surroundings.
The Lagoon 450 is a great choice with 4 double cabins and 4 heads offering comfortable accommodation for up to 8 people.  The yacht has the added advantage of two forward skipper cabins meaning you can take 10 people on board for those with larger groups.
The BVI is a magical place to sail. With easy deep-water island hops, line-of-sight navigation and plentiful sheltered anchorages it offers the ultimate stress free sailing experience for the novice and ocean racer alike.  Beautiful white sand beaches and a great selection of laid-back bars and restaurants make the evenings ashore an utter joy.
Water visibility is 100 -130ft which is ideal for snorkelling with hawksbill turtles, manta rays, eagle rays and trumpet fish to spot.  It is also a perfect environment for kayaking and paddle boarding. Interested? Come join us.