Do you want to be part of Indonesia's traditional sailing ways? Phinisis are traditional Indonesian sailing ships, which have been sailing the oceans of East Indonesia and beyond, since before the golden era of the spice trade during the 15th to 18th centuries.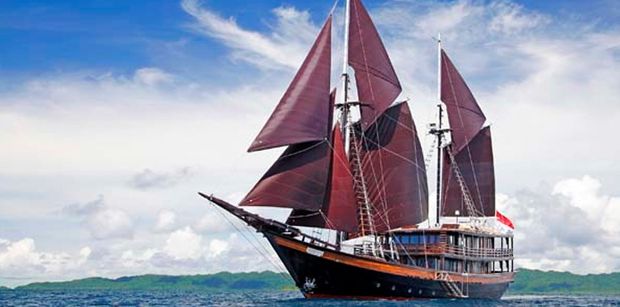 These magnificent sailing ships are still built mostly by hand in South Sulawesi, employing the finest exotic tropical hard woods from the rain forests of East Indonesia.
In recent years, these traditionally designed vessels have had modern amenities added, to produce a fleet of luxury Indonesian charter yachts, and Boatbookings has a range of these vessels available for charter in the Komodo and Raja Ampat regions of Indonesia.
Are you interested in a yacht charter in Indonesia? Contact Boatbookings today to get the wind in your sails and start planning your charter now.