You need to visit Baja California Sur for your holiday. It is one of the purest natural environments in the Western Hemisphere. The area feels remote, yet is easily accessible with direct air service into La Paz, Mexico where you'll meet your yacht.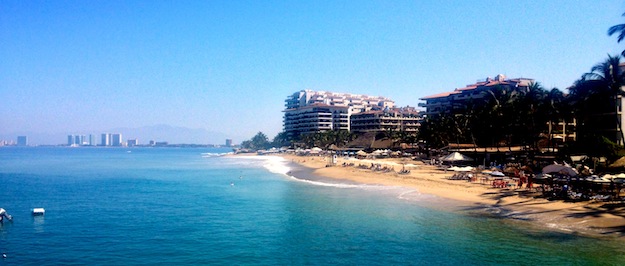 The Baja Peninsula contains one of the most biologically rich bodies of water on earth and much of the Sea of Cortez is part of the UNESCO world heritage Biosphere. The Islands of Espiritu Santo are home to more than 271 species of fish, 98 species of bird and 31 species of marine mammals – some of which are unique to this area.

Some of the highlights that you can experience:
*Search for whales among the Islands of the southern Sea of Cortez, which is one of the best areas for spotting blue whales and bottlenose dolphin
*Experience awe-inspiring encounters with grey whales
*Snorkel and swim among curious sea lions at Los Islotes – this is one of the most aesthetic places to watch these fin-footed marine mammals
*Catch a world class Marlin
*Go on a kayak excursion and examine the island's volcanic landscapes with its rugged cliffs and coves, which are deeply carved into Espiritu Santo, one of the most beautiful islands in the Sea of Cortez
*For the land lovers you can go bird watching (keep an eye out for brown pelicans, wandering tattlers, great blue herons and boobies), hiking and rock climbing, or you can explore the caves once used by local Indians amongst this land of flora and fauna.
Of course, you need a yacht to complete your experience, and our choice for you is MARAZUL, a 98' Poole Boat Company priced at $50,000/week, plus expenses.
This Poole Boat Company 98ft crewed motor yacht, MARAZUL, accommodating up to 10 guests in 5 cabins, is ideal for cruising the Sea of Cortez. MARAZUL is beautifully decorated in a contemporary style that is elegant and airy. There are many spots for relaxation and dining al fresco. After a day of fun you will truly appreciate a signature cocktail, and a luxurious soak in the on deck jacuzzi.
Contact Boatbookings now if you are interested in chartering MARAZUL or in Mexico. For more yachts and destinations, follow Boatbookings on Facebook, Google Plus & Twitter.