Following the Newport Charter Show last week Allison has returned to our offices raving about SAFIRA. A striking yacht from Newcastle Marine, her environmentally friendly credentials put the rest of the market to shame. This isn't the only thing that gets put to shame, Allison said her crew were the most enthusiastic in the show, welcoming and hospitable for all visitors and clearing full of pride showing guests round this exciting yacht.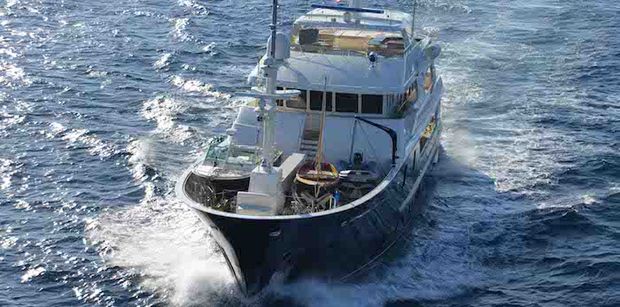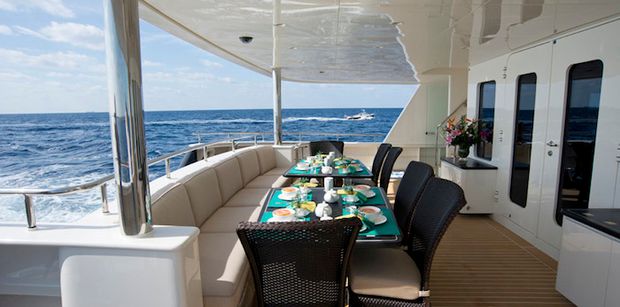 The lunch on board was "the best in show" and a fantastically inventive creation from award-winning chef, Tracey. Her eco-friendly credentials expand beyond her design, with local fresh produce prepared such as the beautiful main of Rhode Island Striped Sea Bass.
During the show the knowledgable crew were speaking about the brilliant technology that makes SAFIRA an absolute one-off on the charter market. Her twin engines are able to run on 15% biodiesel, her azipod twin-propulsion system meaning 20% more efficiency that conventional shafts and dynamic positioning meaning in environmentally delicate areas you don't have to drop the anchor and risk damaging valuable wildlife below. Even the spacious Hunt Harrier tender has an efficient Volvo engine running at 30 knots and burning just 9 gallons of fuel per hour. Recycled products, extending to the rubber flooring in certain areas, are used throughout where possible.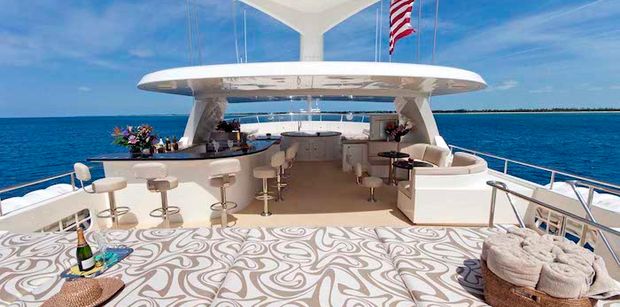 As well as all this, SAFIRA is offering an amazing special rate of just $100,000 per week this summer in New England. With her enthusiastic and welcoming crew, extensive toy list and environmentally friendly features she's the ultimate feel-good yachting experience. Contact us today for more information!