Spring Break is fast approaching and whether you're heading near or far it's a great opportunity to take advantage of the improving weather and get out for a day on the water! From Fort Lauderdale to Cancún and Ibiza to Mykonos we have expert brokers worldwide who can help organise a celebratory day out or a relaxing charter holiday to unwind after the madness of the winter term. Our favourites are in the Caribbean and Cancún this week, but watch out as we'll be tempting you with beautiful destinations and even better boats in the run up to this famous holiday!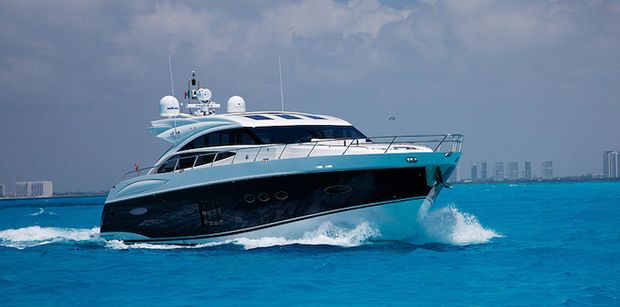 The Princess 74 is a beautifully elegant motor yacht based in Cancún. She can embark up to 15 guests for day charters and is available daily at a rate which includes fuel, drinks, towels and snorkelling of $7,200. Unrivalled in terms of looks and the charter package, the Princess 74 is perfect for getting friends together for a day out on the water exploring Mexico's gorgeous Islas!
For a truly invigorating Spring Break experience, head down to St Marteen for a charter onboard SEAQUELL. A stunning 32 metre sailing yacht, she accommodates up to 6 guests in complete luxury and comfort. Outside, her beautiful decks even house a jacuzzi to unwind with a sundowner cocktail as you enjoy the Caribbean climate. A $5,000 rate reduction over Spring Break means she's perfect for you last minute getaways at $35,000 per week.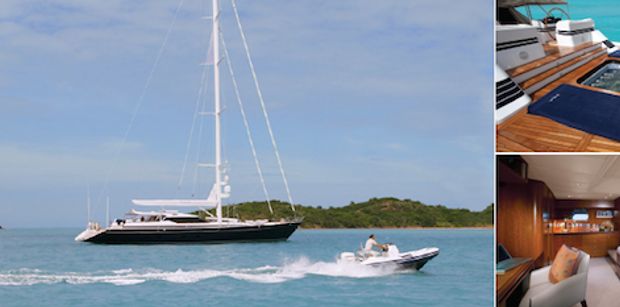 For more information on day charters in Cancún or luxury sailing vacations in the Caribbean, contact our friendly expert broker team today.