RIVA is one of the oldest and best known names in yachting!
Carlo Riva's most famous creation is without doubt the RIVA Aquarama. Famous for its speed, beautiful appearance and craftsmanship, the RIVA Aquarama quickly became known as the Ferrari of the boat world, a symbol of wealth on the fashionable French Riviera during the 1960s, 70s and 80s. However it was another giant of the Italian motor industry that first teamed up with RIVA in the 1960s when Ferruccio Lamborghini commissioned a custom Aquarama for himself. This amazing boat was fitted with twin 4.0 litre V 12 engines taken directly from a Lamborghini 350 GT, each producing 350hp giving a top speed of 48 knots! LAMBORGHINI was finally delivered to Ferrucio in 1968.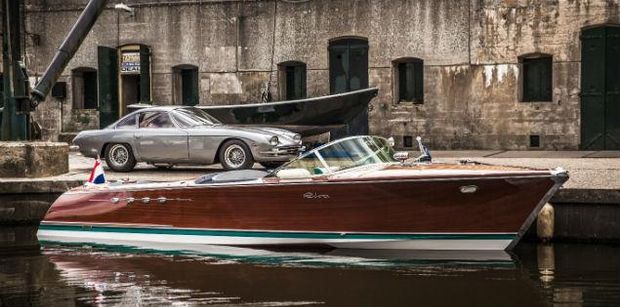 After Ferrucio's death in 1993, the boat was left untouched for many years until recently when a Dutch collector tracked it down and asked the team at Riva World to restore her to the great working condition she had been in for decades previously. The results are truly astounding! As the video below shows, LAMBORGHINI is looking as good as she ever has. Three years of hard work and devotion from the highly skilled team at Riva World, led by Sandro Zani, has led to the resurrection of a masterpiece of engineering.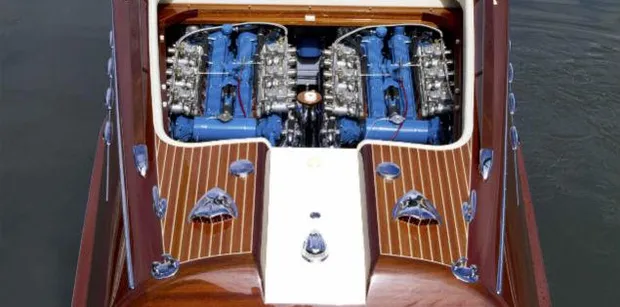 At Boatbookings.com, we have an appreciation of both the old and new. We take pride in matching our clients to the best yacht for them, whether that be an ultra modern super yacht such as M OCEAN or a classic sailing yacht like the BLUE PETER.
Enquire with our team of experts today for perfectly tailored charters to match your needs!