In the magnificent world of yachting there's stand-out and then there's BIBICH TOO. She's a stunning new addition to the Peri Yachts range, at a spacious 41 metres she has an incredibly contemporary range of inside space combined with 3 secluded decks. All fairly standard for a luxury super yacht on the Riviera then, until you see the unusual colour combination to the exterior! Her emerald green hull mixed with shades of gold looking upwards is a completely original look, not seen on any other boat.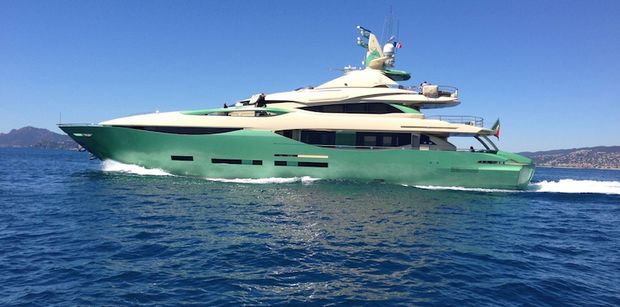 BIBICH had the same eye-catching green hull, however the new model dwarfs this boat by a game changing 13 metres. This difference is amplified by her unusually curvaceous behind, exuding a super-modern look unrivalled by any other. Then there's the speed. BIBICH TOO is among the sportier large yachts, capable of churning out a very respectable 21 knots cruising.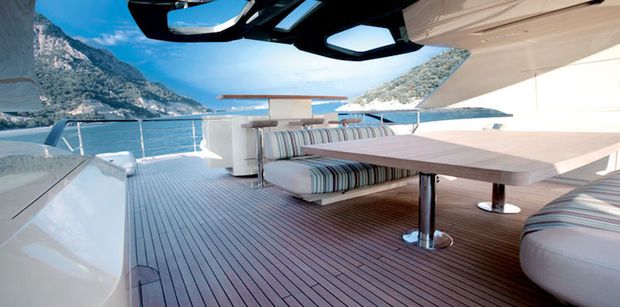 Following a successful charter season, BIBICH TOO is available for charters on the French and Italian Rivieras. Not only this, but her registration means you can visit the golden isles of the Balearics too!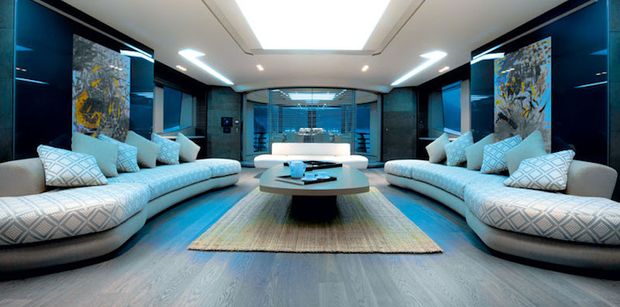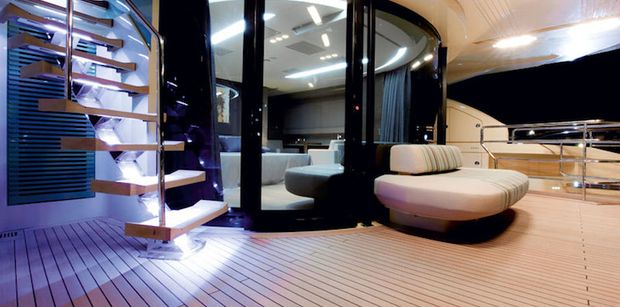 Flexible, fascinating and flamboyant – this stunning luxury yacht is available at the rate of €140,000 per week. Contact us or visit www.boatbookings.com for more information!