The Monaco Yacht Show is around the corner and whether you are interested in buying, renting or simply seeing some magnificent boats, there is no better place to do all three. Featuring 100 super and mega yachts with an average size of 46 m, the Monaco Yacht Show is the epitome of style, class and luxury.
MYS is the world`s leading showcase for super yachts – every year, the yachting industry's top manufacturers, designers and brokers show off their latest and greatest in the glamourous principality. Yachts ranging from 30 to 90 metres dominate Port Hercules, which makes for a truly incredible display.
Monaco is famed for its high-end hospitality and leisure activities, and from the 25th to the 28th of September this year, it manifests this with no holds barred.
Last year, 33 000 people flocked from all corners of the planet to view la crème de la crème of the yachting world – and even more are expected this year. It is the show's 23rd anniversary, and with 80 events organised by exhibitors in the palaces of Monte Carlo or onboard the yachts themselves, it promises to continue its history of high-class sophistication.  There are a plethora of non-boat related attractions to sink your teeth into also. You can watch an opera at the exquisite Salle Garnier, gamble at the world famous Monte Carlo Casino, watch Monaco FC field their record signing Falcao, or simply wander around and immerse yourself in Monte Carlo's incredible scenery and architecture.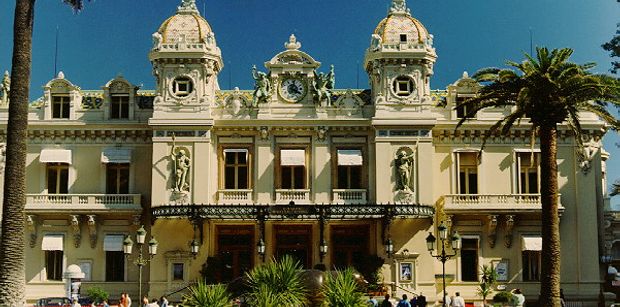 Here are a few of the yachts that are on show as well as their locations, stay tuned for part two of this blog which will feature a list of our favourites competing at this year`s event.
| | | |
| --- | --- | --- |
| Yacht / Tender | Location | Zone |
| VANTAGE | T16 | PONTONS FLOTTANTS |
| GIORGIA | N21 | QUAI DE L'HIRONDELLE |
| KARIA | N11 | QUAI DE L'HIRONDELLE |
| LADY GULYA | N14 | QUAI DE L'HIRONDELLE |
| ULYSSES | N12 | QUAI DE L'HIRONDELLE |
| CLOUD 9 | N13 | QUAI DE L'HIRONDELLE |
| PLATINUM | N16 | QUAI DE L'HIRONDELLE |
| MYSTIC | E10 | QUAI DES ETATS-UNIS |
| BURKUT | E06 | QUAI DES ETATS-UNIS |
| PARSIFAL IV | T37 | PONTONS FLOTTANTS |
| FAMILY DAY | T42 | PONTONS FLOTTANTS |
| ROSEHEARTY | T43 | PONTONS FLOTTANTS |
| ISSANA | T10 | T CENTRAL |
| INSPIRATION | J01 | QUAI JARLAN |
| LADY THURAYA | C07 | QUAI CHICANE |
| ETERNITY | J04 | QUAI JARLAN |
| TWILIGHT | E16 | QUAI DES ETATS-UNIS |
| PERLA NERO | N03 | QUAI DE L'HIRONDELLE |
| BALAJU | N04 | QUAI DE L'HIRONDELLE |
| SAI RAM | N06 | QUAI DE L'HIRONDELLE |
| NARA | N08 | QUAI DE L'HIRONDELLE |
| SHENANDOAH | N07 | QUAI DE L'HIRONDELLE |
| ANASTASIA | T39 | PONTONS FLOTTANTS |
| QM OF LONDON | N05 | QUAI DE L'HIRONDELLE |
| VVS1 | T24 | PONTONS FLOTTANTS |
| ALUMERCIA | E15 | QUAI DES ETATS-UNIS |
|  ILERIA | E07 | QUAI DES ETATS-UNIS |
| MORNING STAR | E17 | QUAI DES ETATS-UNIS |
| KOKOMO | E03 | QUAI DES ETATS-UNIS |
| ANEDIGMI | E08 | QUAI DES ETATS-UNIS |
| PARAFFIN | E02 | QUAI DES ETATS-UNIS |
| FIROUZEH | N22 | QUAI DE L'HIRONDELLE |
| DREAM | T13 | T CENTRAL |
| CARPE DIEM | T09 | T CENTRAL |
| AUSPICIOUS | C11 | QUAI CHICANE |
| GANESHA I | T21 | PONTONS FLOTTANTS |
| MARJORIE MORNINGSTAR | T01 | T CENTRAL |
| MAIDELLE | T36 | PONTONS FLOTTANTS |
| NORTHERN STAR | T40 | T CENTRAL |
| MAD SUMMER | T18 | PONTONS FLOTTANTS |
| FELICITA WEST | N09 | QUAI DE L'HIRONDELLE |
| MAR | T12 | T CENTRAL |
| OLAH | T34 | PONTONS FLOTTANTS |
| ENGELBERG | T11 | T CENTRAL |
| 100 EXPLORER | T25 | PONTONS FLOTTANTS |
| NAMASTE | T19 | PONTONS FLOTTANTS |
| SERENITY | J03 | QUAI JARLAN |
| SUN LOVER | N02 | QUAI DE L'HIRONDELLE |
| NEVER SAY NEVER | N01 | QUAI DE L'HIRONDELLE |
| WHITE CLOUD | T41 | PONTONS FLOTTANTS |
| NENA I | N23 | QUAI DE L'HIRONDELLE |
| SKAZKA | N24 | QUAI DE L'HIRONDELLE |
| LATITUDE | N18 | QUAI DE L'HIRONDELLE |
| YII | T29 | PONTONS FLOTTANTS |
| RAINBOW | T30 | PONTONS FLOTTANTS |