The Americas Cup is the oldest active trophy in international sport and has been the pinnacle of sailing for over 100 years. It brings together the world's best sailors to compete at the highest level once every three years. The regatta combines the latest in sailing technology with sailors such as Ben Ainslie, Dean Barker, Francesco Bruni and Chris Draper as they are propelled along at speeds of over 45 miles an hour!
In the first time in the regatta's 162-year history, it is taking place inshore and hordes of people have lined up to watch this prestigious race in San Francisco with its stunning backdrop of the Golden Gate Bridge, Alcatraz Island and the Transamerica pyramid.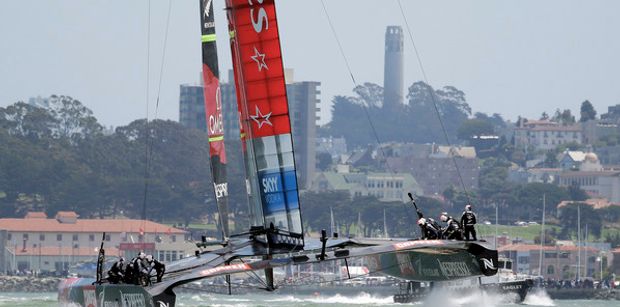 However this contest has been bogged down right from the start. Although the Louis Vuitton Cup has recently gotten underway that will select the challenger to face Oracle Team USA in the one-on-one final of the Americas Cup, the death of Andrew Simpson of  Artemis Racing on May 9th has more implications than his very sad demise might initially suggest for this race.
This accident led regatta director Iain Murray to make 37 safety recommendations that will, if protests are dismissed at a meeting of an international jury, change the yachts design very slightly and hopefully give them more safety, particularly at high speeds.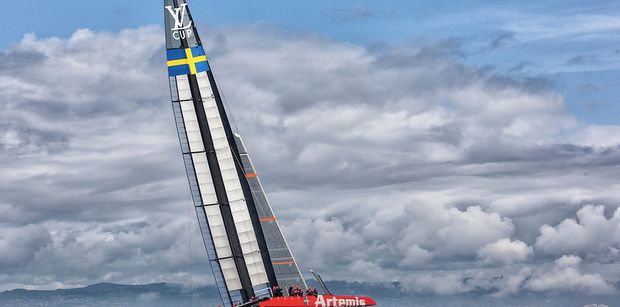 On Sunday 7th July Team Luna Rossa were due to face Team New Zealand in one of the first round robins but Luna Rossa boycotted this in protest, saying that the regatta director did not have the authority to unilaterally change the rules. Both teams have also lodged protests as they feel that any rule changes would hand unfair advantages to the reigning champion, Oracle Team USA who would have an extra 2 months to test these proposed changes.
Bickering has subsequently broken out in the beginning of an Americas Cup that has not at all gone as the organizers had planned.   The Italian team were labelled "a bunch of spoiled rich kids dressed in Prada gear" by Coutts, one of the most dominant skippers in the competitions history and Team New Zealand's skipper Dean Barker, lamented this lackluster start saying, "I feel sorry for people coming down to watch to only see one boat sailing around."
For more news and info on the Americas Cup, the latest yacht releases and the best places to charter your yacht, stay tuned to our blog. If you're looking for a spectator boat in San Francisco Bay see our Americas Cup Page for details and availability.