Tioman and the surrounding islands off the eastern coast of Malaysia provide a world-class chartering location for all sailing and motor yachting enthusiasts alike. Tioman is engulfed by the turquoise South China Sea and boasts an abundance of white sandy beaches and secluded coves. Boatbookings specializes in a whole range of luxury boats in Malaysia, Tioman and Singapore. We offer bareboat or crewed, sailboats, motorboats, catamarans and luxury yachts and we will be more than happy to find the perfect charter for you.
Thanks to its excellent climate, secluded location and crystal blue sea, Tioman is an ideal yacht chartering destination. A yacht charter in the idyllic Tioman Island provides a gateway to dozens of small beautiful islands such as Aur, Pemanggil, Tinggi, Dayang, Sibu and Besar. Each island possesses unique qualities, which makes exploring them from your yacht charter that much more enjoyable. Tioman is graced with warm sea temperatures that range from 27 to 29 degrees, making it an ideal location for swimming, snorkelling, kayaking and diving en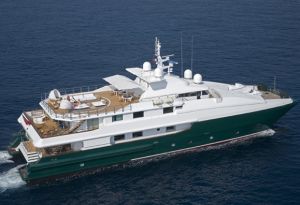 thusiasts.
The best chartering conditions are between April and September when the seas are calm, there's plenty of sunshine and a gentle northeasterly breeze. The average yearly temperature ranges from 22-32°C and it will not disappoint. Unfortunately charter yachts are not available during November and March, due to the Monsoon wind patterns in South East Asia.
Charter the elegant and stylish Oceanfast 45 Power Catamaran. This is a stunning luxury power catamaran, accommodating up to 12 guests in unmatched luxury and comfort for a sailing cruise around Thailand, Malaysia, Indonesia, Myanmar and the Maldives.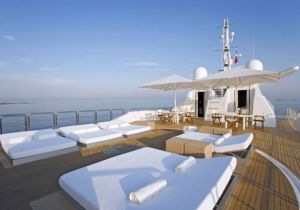 Everything about this luxury power catamaran has been designed to provided the ultimate luxury yacht charter experience in an elegant and contemporary atmosphere. Guests will experience tranquility and privacy on their luxury sailing holiday thanks to a variety of living and dining areas, both indoors and on the spacious sun deck.
Please feel free to contact us on
[email protected]
, and we shall provide you with a tailor made itinerary and a selection of luxurious yachts.