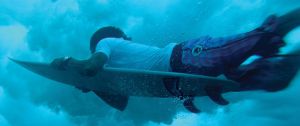 The beautiful and breathtaking Maldives are quickly establishing themselves as a world-class surfing destination. Consistent turquoise waves, golden tropical beaches, challenging coral reefs and relaxed attitudes have been seducing avid and professional surfers from across the globe. The Maldives are an ideal location for almost all surfing standards, with it possible to find a wave at most times of the seasons to suit the majority of beginners to the seriously advanced. Experience a memorable surfing holiday from on board your luxury yacht charter in the Maldives. Boatbookings has an excellent selection of luxury yachts that are perfectly suited for surfing and adrenalin-fuelled getaways.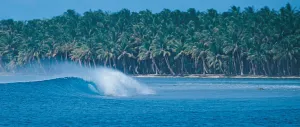 The magnificent turquoise blues of the Indian Ocean produce a varying degree of wave formations; including long rolling barrels, pipelines and ankle snappers. The Maldives archipelago is divided into three different surf areas: South Atolls, Central Atolls and the Male Atolls. The primary difference between these Atolls is the consistency, swell size and the level of popularity.
The Maldives experience a similar surf season to that of Indonesia, receiving inviting swells in March until April and from June to November. The best time to experience surfing in the Maldives is during the dry season, from March until April when there is a generally consistent surf of up to 12ft. The biggest swells are likely to occur during June, July and August so make sure to arrive before May if you are after clean waves and glorious weather.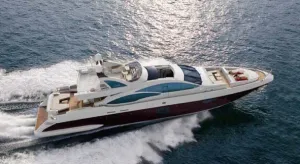 The best way to reach those secluded surf spots and to avoid the crowds is on board a luxury yacht charter. Boatbookings has an excellent selection of luxury yachts available that specialise in surfing holidays. Cruise overnight on a lavish charter yacht and wake up the following morning in some of the world`s most spectacular surf spots.
Indulge yourself in the surfing paradise that is the Maldives on board this Azimut 103S. She is the perfect luxury charter yacht, accommodating up to 10 guests in 5 spacious cabins.
If you would like to have an underwater experience of a life time from on board one of our luxury yacht charters, please feel free to contact us on [email protected], and we shall provide you with a tailor made itinerary and a selection of luxurious yachts.