Day 2 started with a short motor to "the Indians" – a row of rocks protruding out of the water that resemble an indian headdress, then a sail to Peter Island for lunch and watersports in beautiful Deadmans Bay, then a second sail to Cooper Island to spend the night at the Haulover. Here is our track:
Snorkeling at "the Indians"
You can find great snorkeling at the Indians, swimming between the protruding rocks and looking into the depths.  It is a very popular destination, with easy access to mooring balls.  You are only allowed to stay there for an hour, so that others can partake in the activity.  Jump in, swim around, enjoy!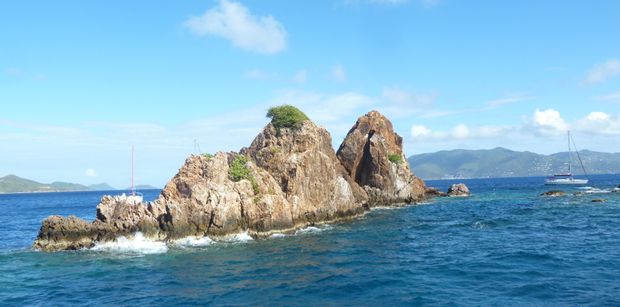 Deadmans Bay, Peter Island
After snorkeling, we raised sails and headed to Peter Island – generally a one tack sail up the Sir Francis Drake channel.  Deadmans bay is owned by the Peter Island Resort, but charterers are allowed to use the beach to enjoy it's beauty.  There are also some beautiful hikes with superb views if you are interested in hiking or jogging.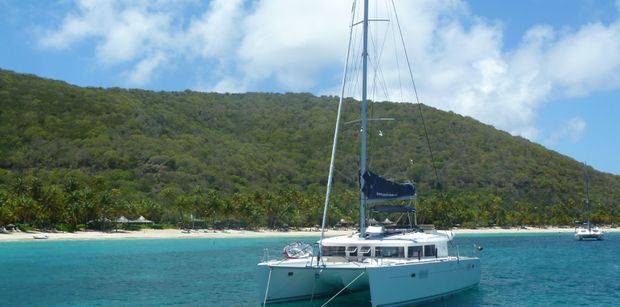 Deadmans Bay is a great place to pull out all the water toys and beach toys.  We waterskied, boogy boarded and spent a lot of time paddle boarding. There are sea turtles in the bay, which are fun to spot and follow while on a paddle board.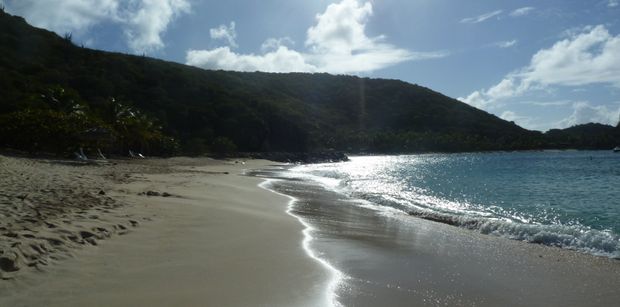 The beach is one of our favorites – with clean white sand, nice breakers to play in and beautiful views from all angles.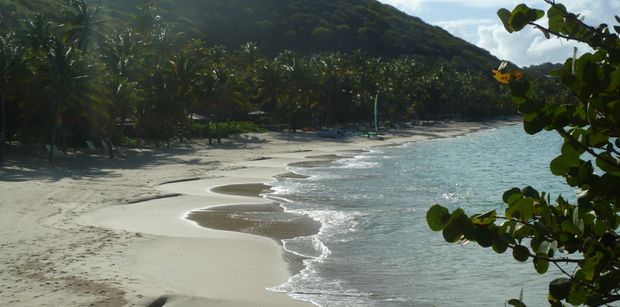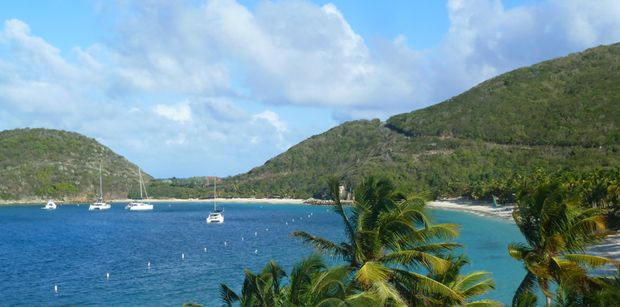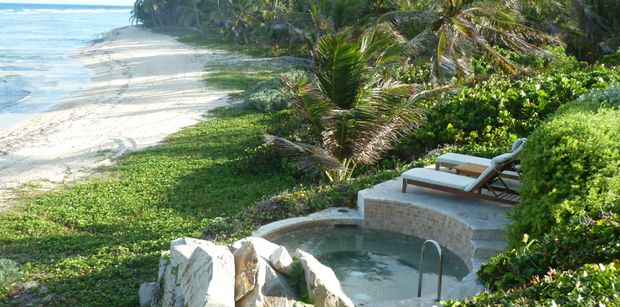 Cooper Island
We pulled up anchor after a great day of watersports, beach games and hiking the trails of Peter Island, and headed to the Haulover at Cooper Island. If you're looking for a less remote place to anchor for the night, you may want to anchor at the Cooper Island Resort nearby.
We passed the Wreck of the Rhone, a great diving area, but decided to see it tomorrow as it was getting late!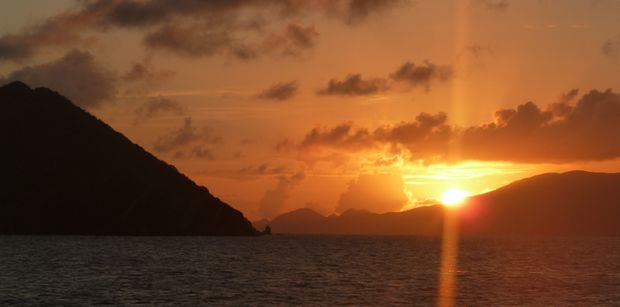 Nearly any anchorage on the southern islands give you an amazing view of the sunset seen through Sir Francis Drake Channel.
Tomorrow – The Wreck of the Rhone then on to Virgin Gorda, The Baths and The Bitter End Resort