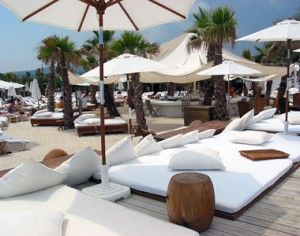 Every spring and summer, the requests come flying in for day charters to St Tropez. If you're looking to cruise the coast to St Tropez, Boatbookings are ready to organise your luxury charter for you. Many people head to St Tropez for their own slice of the jetsetter lifestyle, and Club 55 is always a firm favourite when choosing which beach club people want a taste of. However, it's always nice to try something new, and if you're looking for an upbeat and lively atmosphere, Nikki Beach is for you.
The first Nikki Beach was opened in Miami, and ever since the brand has grown, opening up the sexiest and hottest beaches around the world; Nikki Beach St Tropez is too good to be missed. Experience the poolside beach environment; the atmosphere fine dining, drinking and partying at Nikki Beach St Tropez is exquisite. Turn up in your own private yacht and you will fit right in, it is of course the best way to arrive at this beach club scene – a mecca for the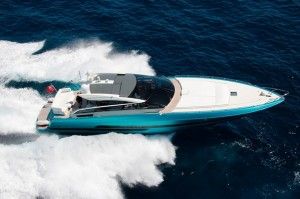 young and gorgeous.
So, head to St Tropez this summer and get yourself noticed. This beautiful Baia Italia 70, LITTLE ONE is sure to stand out amongst the crowds. A dazzling blue, blending with the sea and sky, LITTLE ONE accommodates up to 6 guests in 3 cabins. Her light and bright furnishings enhance the space on board, and the sun cushions up front are fantastic for feeling the wind in your hair as you speed by Antibes, Cannes or St Tropez.
Looking to explore St Tropez? At www.boatbookings.com, we welcome everyone from sailing professionals to complete novices and will help you at every step of the way to make your dreams a reality. We have a team of highly skilled professionals who are extremely knowledgeable in their destinations and will be able to help you with any questions you may have.
Watch this space for the latest industry show releases, news and gossip in the yachting world. If you liked the content on this page and our previous posts, please become a fan and like our Facebook page to receive up to date information on our publications. Follow us on Twitter and Google Plus too.