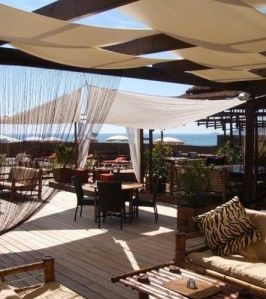 Heading to the French Riviera this summer? Visit Nioulargo Beach Club on a yacht for an unforgettable experience of the St Tropez beach club scene. Located right in the heart of Pampelonne beach, Nioulargo Beach Club offers not only your classic Mediterranean cuisine, but for those who are looking for a change from those fabulous French dishes, the restaurant Kai Largo serves up exotic Indochinese dishes to tempt your taste buds! Nioulargo Beach Club has an understated elegance, with such an idyllic location you cannot not want to visit Pampelonne beach and watch the world go by.
A great choice for your trip to St Tropez is SUR L'ONDE II, a Baia Atlantica 78. Accommodating up to 8 guests in 4 cabins and 10 guests cruising, SUR L'ONDE II is a perfect choice for any thrill seekers out there, as she cruises at an impressive speed of 44 knots. This Baia Atlantica stands out from the crowd in more ways than just her speed – you can also land your helicopter on the front of the yacht, whose crew is led by an exceptional French female captain.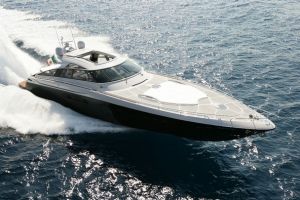 Do you fancy a trip to the restaurants of Pampelonne Beach by boat? At Boatbookings,we organise luxury yacht charters all around the world with our highly qualified team. We leave no stone unturned in matching not just the yacht and the destination to your requirements but also the crew, itineraries and all other subtle aspects that comes together to create a charter of a life time!
At Boatbloggings, we keep up to date with the latest industry show releases, news and gossip in the yachting world. If you liked the content on this page and our previous posts, please become a fan and like our Facebook page to receive up to date information on our publications. Follow us on Twitter and Google Plus too