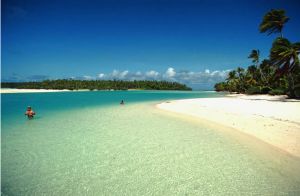 Chartering a luxury yacht around the island of Anguilla is an irresistible proposition.
Sun-kissed Anguilla in the Leeward Islands is the perfect destination to charter a yacht this Spring. Soft sands and crystal blue waters make for a truly remarkable sailing destination. An abundance of beach-side eateries and bars are scattered around the Island providing a perfect place to soak up the sun or for indulging in a few cocktails as the sun slowly sets.  Anguilla has an exceptionally inviting climate where the annual temperature sits at 29 °C.
Beaches
In terms of experiencing everything Anguilla has too offer, why not visit one of it's many beaches.  Rendezvous Bay promises nearly a mile of golden sand. Scenic strolls, long naps, listening to lapping waves and calm cerulean seas make this beach a winner.  Little Bay is Anguilla's best-kept secret! Reached only by boat, this seductive beach is truly worth the journey once you're greeted by a deserted paradise.
Dining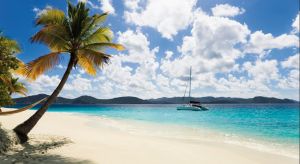 Dining in Anguilla is a truly unique experience.  The array of choice and culinary expertise on this island is astounding. Anguilla's well-known gem is the 11 year-old Blanchard's that provides an intimate and romantic setting to enjoy some of the world's finest seafood. Koalkeel is a seaside restaurant with an authentic touch. Chef Gwendolyn Smith, an Anguilla native, offers a menu that merges local and international influences, the Tandoori lobster and duck glazed in maple syrup are exquisite. The best way to immerse oneself into the Anguilla way of life is through their many casual restaurants and local spots. Anguilla's casual dining experience is popular for visitors and locals alike offering excellent food and an opportunity to explore their rich culture. The variety of seafood and local meats are enough to spice up anyone's night!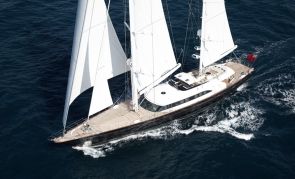 It is also important to note that dining on one of our many luxury yachts or motorboats is well advised. The excellently furnished and living space on this Perini Navi, PANTHALASSA provides the perfect setting for an alfresco lunch on the shores of the magnificent island of Anguilla. She is a superb 56m sailing yacht with accommodation for 12 guests in six staterooms. PANTHALASSA, which in Greek means "all the seas", is as adept at transoceanic sailing as she is at ocean racing. For a thrilling charter in outstanding surroundings, PANTHALASSA is ideal.
There are many different ways to experience a holiday of a lifetime when chartering a yacht in Anguilla. It is important to match your (and your party's) wants and desires.
At Boatbookings,we organise luxury yacht charters all around the world with our highly qualified team. We leave no stone unturned in matching not just the yacht and the destination to your requirements but also the crew, itineraries and all other subtle aspects that comes together to create a charter of a life time!
At Boatbloggings, we keep up to date with the latest industry show releases, news and gossip in the yachting world. If you liked the content on this page and our previous posts, please become a fan and like our Facebook page to receive up to date information on our publications. Follow us on Twitter and Google Plus too.