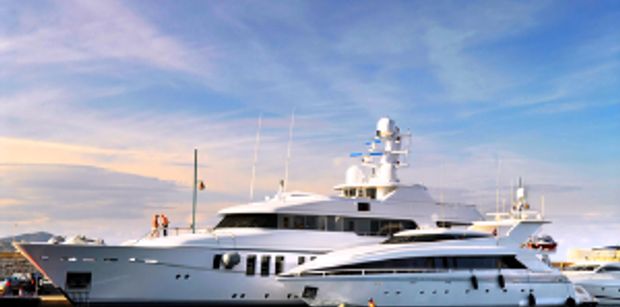 A day charter to Club 55 on a sleek motor yacht is our most popular French Riviera destination; it really is the destination of choice if you want to experience St Tropez.
Club 55 originated in 1955 when Brigitte Bardot was filming And God Created Women on Pampelonne Beach and the director asked a fisherman's hangout if they could cook for the cast. It's been almost synonymous with the St Tropez Beach scene since then, and never disappoints. Club 55 is a well-groomed private beach club in the middle of Pampelonne Beach combined with a "laid back elegant" outdoor restaurant that serves perfect beach cuisine in a buzzy but relaxed and surprisingly intimate setting. A hotspot for the rich and famous, the beach and restaurant are open all summer long.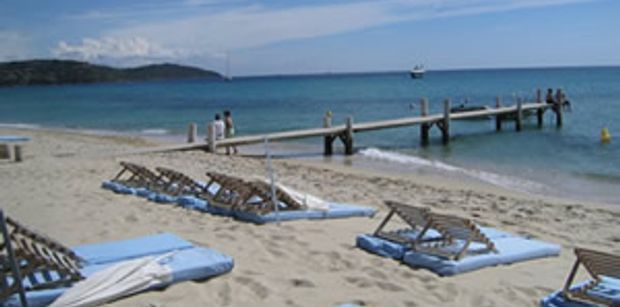 A typical day at Club 55, assuming you're coming by yacht and not by the horribly congested road into St Tropez, begins after a 1-2 hour cruise from Cannes, Antibes or Monaco past the beautiful Esterel red rock coastline. Mangustas, Leopards, Sunseekers and a variety of Super Yachts literally line up to anchor just off the beach, where the Club's tender zips out to meet your party and bring you to the dock.
Get to the beach early in order to find the best available spot, and be ready to relax and people watch, before sitting down to enjoy your lunch. The restaurant offers extremely fresh foods, simply and perfectly prepared. A large catch of the day, served for an entire table, is a favourite. Starters are a good selection of fresh seasonal vegetables,and other classics such as prosciutto with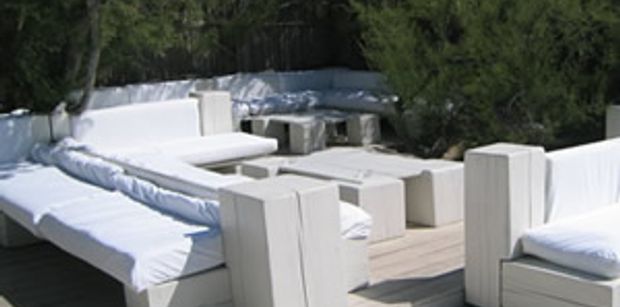 melon and salad Nicoise. The house rosé is light and practically mandatory with your lunch.
Club 55 is run by the son of the original owner, Patrice de Colmont. Patrice seems to know everyone and is amazingly aware of all that goes on in the restaurant. Somehow, he manages to keep track of where everyone is sitting, making sure all the celebrities get their special tables. He is one of the most well known men in St Tropez, yet his passion still lies in his restaurant and ensuring it still serves great food with style.
Club 55 is just one of the beach clubs on Pampelonne Beach, which, along with Nikki Beach's pool and party atmosphere and
many other beach restaurants, is thriving throughout the summer.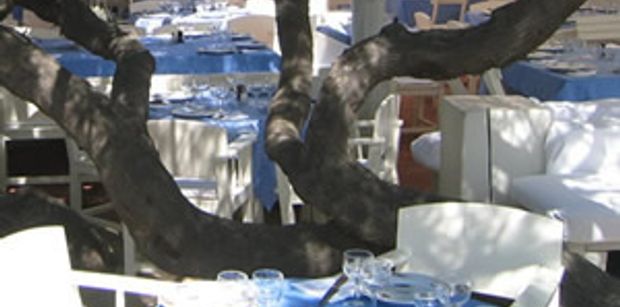 See our day charter yachts from Cannes for a great choice of yachts for your trip to St Tropez and Club 55.
At www.boatbookings.com,we organize luxury yacht charters all around the world with our highly qualified team. We leave no stone unturned in matching not just the yacht and the destination to your requirements but also the crew, itineraries and all other subtle aspects that comes together to create a charter of a life time!
Keep up to date with the latest industry show releases, news and gossip in the yachting world with Boatbloggings. If you liked the content on this page and our previous posts, please become a fan and like our Facebook page to receive up to date information on our publications. Follow us on Twitter and Google Plus too.