If you're looking for thrills, look no further! FLECHE D'ARGENT, a fabulous build by Otam, is the perfect choice. Available to charter for 2,800 € a day in and around Nice, you can cruise at 40 knots – perfect to reach St Tropez in just an hour!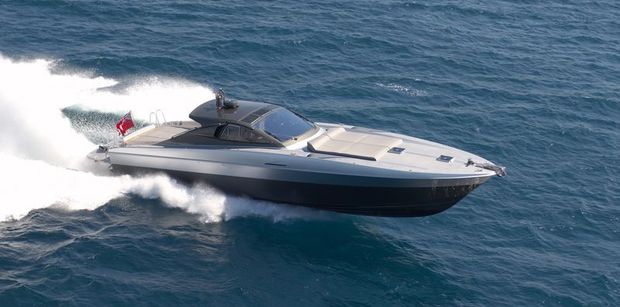 Not only is she perfect for the fast and furious, FLECHE D'ARGENT also indulges in luxury. With beautifully designed interiors, and plenty of space for sunbathing on deck, she is a delight to be on board! With water toys involving stand up paddles, kayaks and snorkelling gear, you are sure to have a great day out on FLECHE D'ARGENT.
Are you interested in chartering on the French Riviera? At www.boatbookings.com, we welcome everyone from sailing professionals to complete novices and will help you at every step of the way to make your dreams a reality. We have a team of highly skilled professionals who are extremely knowledgeable in their destinations and will be able to help you with any questions you may have.
Watch this space for the latest industry show releases, news and gossip in the yachting world. If you liked the content on this page and our previous posts, please become a fan and like our Facebook page to receive up to date information on our publications. Follow us on Twitter and Google Plus too.