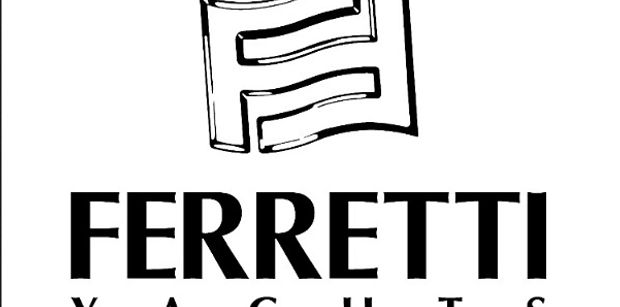 Luxury yacht manufacturer Ferretti are set to launch their new flagship vessel from their Cattolica shipard, the 960 ready in time for release in Spring 2013. The new Ferretti 960 sees another partnership between the builder and the Studio Zuccon International Project, AYT Advanced Yacht Technology and the team of architects and designers from the Centro Stile Ferrettigroup.
The hulls design and waterlines draw inspiration and improve upon the previous flagship model, the 881, which proved to be one of the brand's most successful models. The new model is only available in the version with a raised helm station and includes all the main innovations that have appeared in other recent yachts, such as the Ferretti 720, the Ferretti 690, and the Ferretti 870. The new flagship, according to Ferretti is seen to take an important step forward in the range's evolution while ensuring perfect continuity with previous models. Due to its proportions, Ferreti say that the new 960 will provide 'unprecedented on board liveability and comfort against competitors in its range, whilst maximising several layout features typical of much larger yachts.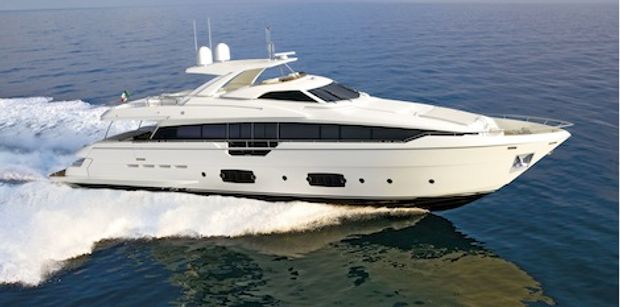 Ferretti Yachts' new flagship is indeed the brand's first planing pleasure boat featuring five large cabins, including four guest cabins, which are all equally sized and with equivalent fittings. The exterior design features glazing that extends along the entire main deck, 'cutting'" it from stern to bow and resulting in a much lighter profile, interior brightness, sporty styling, and a significant statement at the top of Ferretti Yachts range. The main deck's interiors, in particular, have been maximised, making the deck's overall surface the largest in this category.  Outdoor areas too have been extended with the spacious Flybridge, which has been specifically designed to become an area entirely devoted to relaxation.
Have you never chartered before? At  www.boatbookings.com, we welcome everyone from sailing professionals to complete novices and will help you at every step of the way to make your dreams a reality. We have a team of highly skilled professionals who are extremely knowledgeable in their destinations and will be able to help you with any questions you may have.
Watch this space for the latest industry show releases, news and gossip in the yachting world. If you liked the content on this page and our previous posts, please become a fan and like our Facebook page to receive up to date information on our publications.