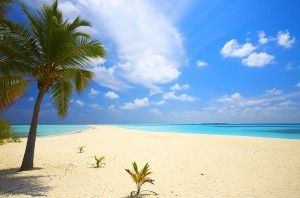 The Maldives are an atoll of 1100 islands 400 miles south of India in the Indian Ocean. 202 of these are inhabited, 87 are exclusive resort islands. These islands form an amazing sailing area, with unlimited secluded anchorages and diving spots. The Maldives are very close to how one might define paradise… clear blue skies, warm turquoise sea and endless white sandy beaches. Underwater you will fine around 3000 coral reefs, and water so clear that you can see fish fifty metres away. If this sounds exciting, why not charter a luxury yacht to the Maldives and explore the waters yourself.
Diving in the Maldives is extremely popular, and it is understandable why! Take the chance to discover over one thousand species of fish and other water-dwelling creatures, from schools of colourful fish to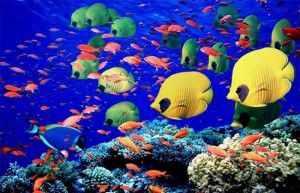 manta rays and sharks which are all lured in to the Maldives by its monsoon tides and abundance of food. Plunging in to these warm waters will surely be an experience of a lifetime; even when you are still on your yacht it's amazing enough to know that thousands of tropical fish are swimming just beneath you, inviting you to explore their own underwater world. You may even get to try night diving, when the coral comes to life searching for its food, as do the creatures that live within it.
If this has enticed you to charter a luxury yacht in the Maldives, how about THE SULTANS WAY 007, an Azimut 103S. She is a perfect luxury charter yacht, based in Male, and has inclusive use of scuba diving equipment; she also comes with snorkel gear if you fancy
exploring the shallower waters and jet skis if you feel the need for some speed. After spending the day exploring the waters, sit back and relax on board, whether dining inside or chilling on deck with a few drinks, THE SULTANS WAY 007 will provide you with an unforgettable holiday.
If you would like to receive more information with regards to booking your luxury 2013 charter yacht in the Maldives, please enquire through our website, www.boatbookings.com, where one of our Charter Specialists will be happy to help you plan the experience of a lifetime. You can also send your charter enquiries to [email protected], and one of the team will get back to you shortly with some proposals.
Watch this space for the latest industry show releases, news and gossip in the yachting world. If you liked the content on this page and our previous posts, please become a fan and like our 
Facebook page
 to receive up to date information on our publications.